What is Dynamic Content Marketing? Strategies and Tips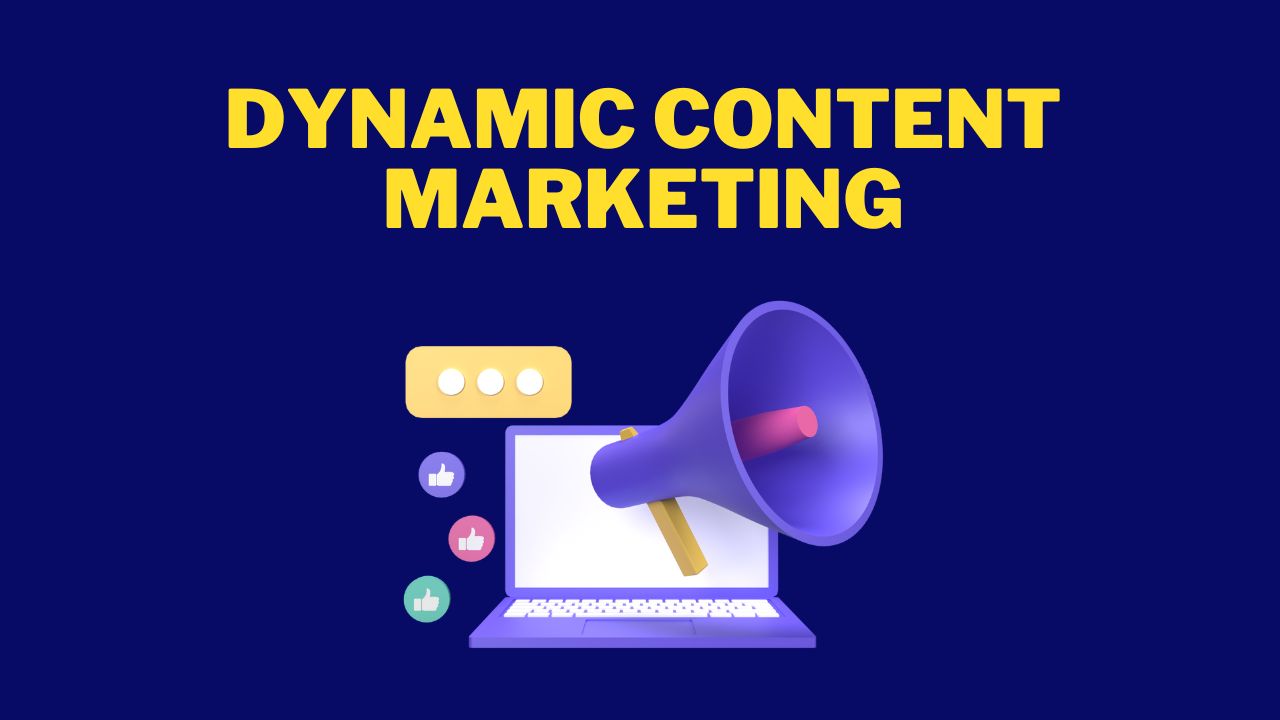 Dynamic content marketing has become a powerful and popular strategy that includes using tailor-made for individual users based on their traits, behaviors, and preferences.
This is possible nowadays due to incredible advancements in tracking and data analytics. This allows businesses to gather valuable information and insights on their users.
By creating personalized experiences, businesses can enhance user engagement, increase conversions, and build customer loyalty.
Let's talk about the world of dynamic content marketing, its benefits, strategies, and effective tips to supercharge your marketing.
What is Dynamic Content Marketing?
Dynamic content marketing is an approach that delivers personalized and relevant content to site users based on their unique characteristics and behaviors. Unlike static content which remains the same for all users, dynamic content adapts and changes dynamically to cater to individual preferences, desires, and interests.
This is possible by leveraging user search queries and data, including demographics, browsing history, purchase behavior, and user signals.
Why You Need to Know About Dynamic Content Marketing
Understanding dynamic content marketing is critical in today's digital landscape. Here's why it matters:
Personalized User Experience: Dynamic content enables businesses to create tailored experiences that resonate with users, leading to higher engagement and satisfaction.
Increased Conversions: By presenting relevant offers, recommendations, and information, dynamic content drives users towards desired actions, resulting in improved conversion rates.
Enhanced Customer Retention: By continuously adapting and providing value, dynamic content fosters loyalty among customers, keeping them engaged and coming back for more.
Dynamic Content vs Static Content
Dynamic and static content can differ a lot in their impact. The main purpose of using dynamic content is to make your marketing efforts targeted and build a stronger relationship with your loyal customers. Static content on the other hand does not offer a personal touch.
Benefits of Dynamic Content
According to Salesforce: 65 % of Business Buyers and 52 % of Consumers are willing to switch brands if they don't feel like vendor communication in Personalized
Implementing dynamic content in your marketing strategy offers numerous benefits. This is especially valuable for high-ticket digital marketing since it requires building trust with your audience. These benefits include:
Improved User Engagement: Dynamic content captures users' attention by providing personalized and relevant information, resulting in increased interaction and time spent on your website.
Enhanced Conversion Rates: By presenting users with offers, recommendations, and calls to action that aligns with their interests, dynamic web content drives conversions and boosts your bottom line.
Increased Customer Satisfaction: Personalized experiences demonstrate that you understand and value your customers, leading to higher satisfaction and loyalty.
Brand Identity: You can build a strong brand identity if you create dynamic content and make your marketing laser focused. Personalization can pay massive dividends by creating a stronger connection with your audience by building strong branding.
Better Targeting: Dynamic content allows you to segment and target specific customer groups with tailored messages, maximizing the impact of your marketing efforts.
How to Implement Dynamic Content Effectively
Implementing dynamic content effectively requires careful planning and execution. Consider the following tips:
Collect and Leverage User Data: Gather data on user behavior, preferences, and demographics to understand their needs and create personalized experiences.
Segment Your Audience: Divide your audience into relevant segments based on demographics, interests, or past interactions. This enables targeted messaging and content delivery.
Create Dynamic Web Content: Incorporate dynamic elements such as personalized recommendations, interactive forms, and adaptive layouts to engage users and enhance their experience.
Use Personalization Technology: Leverage tools and platforms that enable dynamic content personalization, such as content management systems with built-in personalization capabilities.
Continuously Test and Optimize: Monitor the performance of your dynamic content campaigns & call-to-action elements, test different variations, and optimize based on user feedback and data analysis.
How This Comes Together
Creating dynamic content can seem like a daunting task. But with good data, you can leverage the power of dynamic content and take your marketing to a whole another level.
Businesses can utilize the wealth of information collected about their target audience to create online content that caters to them.
Additionally, user activity can be tracked at many touchpoints such as website visits, email interactions, past purchases, etc. This enables marketers to deliver relevant and timely content at every stage of the customer's journey.
This integration of data and personalized content allows businesses to build a deeper connection with their audience and achieve marketing success.

Best Dynamic Content Strategies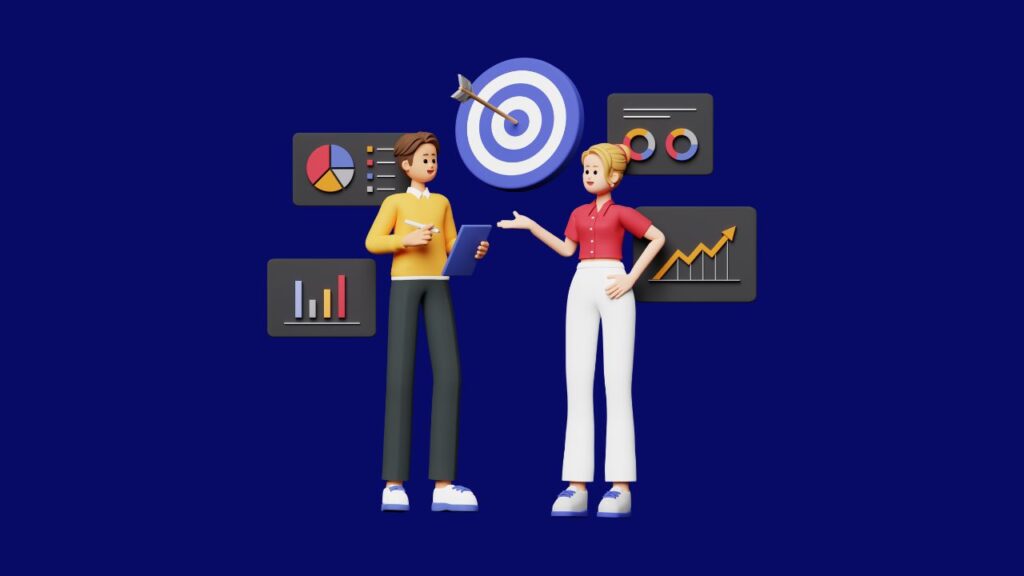 As a business, you can leverage a wide variety of dynamic content. What works best for you depends on what industry you're in and what type of marketing channels you are using. But a personalized approach for your marketing is almost always a good idea.

Some popular dynamic content strategies are:
Personalized Recommendations: Use user data to offer tailored product recommendations, content suggestions, or relevant offers that align with individual preferences.
Dynamic Pricing: Adjust product pricing based on factors like user segment, demand, time of day, or location. This strategy maximizes profitability and incentivizes users to make purchases.
Behavioral Triggers: Set up automated triggers that respond to specific user actions or events. For example, displaying a pop-up offer when a user spends a certain amount of time on a page or sending personalized emails based on past purchases.
Location-Based Content: Tailor content based on the user's location to provide relevant information, local promotions, or location-specific recommendations. This strategy enhances user engagement and fosters a sense of connection with the brand.
Personalized Landing Pages: Create dynamic landing pages that adapt to individual user characteristics or interests. Presenting customized content and offers on landing pages can significantly increase conversions and improve user satisfaction.
Dynamic Email Campaigns: Utilize dynamic content in email marketing by personalizing email subject lines, content, and product recommendations based on user behavior, past purchases, or preferences. This approach boosts open rates and click-through rates.
Dynamic Ad Campaigns: Incorporate dynamic display ads that change based on user characteristics, browsing history, or search queries. By presenting highly relevant ads, you can improve ad engagement and increase conversion rates.

Wrapping Up
Successful dynamic content marketing relies on a deep understanding of your target audience, data collection, and analysis. Continuous optimization based on user feedback and performance metrics is also extremely important.
By implementing these strategies, you can create personalized experiences that drive engagement, conversions, and customer loyalty.
In conclusion, dynamic content marketing is a strategy that enables businesses to deliver personalized and relevant content to their audience.
By leveraging user data and implementing dynamic content strategies, businesses can enhance user engagement, and foster long-term customer relationships. Embrace the potential of dynamic content marketing to stay ahead in today's competitive digital landscape.