How to Start a Copywriting Business for a Newbie Writer
Are you a newbie writer looking to start a successful copywriting business? If so, read on to learn how!
Copywriting can be a lucrative career path for talented freelance copywriters. By leveraging your writing skills, you can create engaging and persuasive content for businesses and individuals.
To start your own copywriting business, you must focus on developing your writing skills and defining your niche. You'll also need to build a writing sample portfolio, set your rates, and find clients.
Start by practicing your writing skills every day and taking courses to improve. In this article, we will go through the steps to show you how to start a copywriting business.
What is Copywriting?
The act of writing words (copy) to persuade, inform, or sell a product or service is known as copywriting. The goal of copywriting is to develop content for the target audience that is interesting, instructive, and captivating. Advertising, website copy, social media material, and other mediums can all benefit from copywriting. A competent copywriter understands their target and can develop copy that resonates with them, resulting in greater sales and conversions.
Reasons You Need to Know Copywriting
Here are some reasons why copywriting is a great skill to learn:
Effective communication: Copywriting abilities allow you to effectively communicate your ideas, thoughts, and message to your target audience.
Greater sales: Effective copywriting can persuade and influence clients to buy, resulting in greater sales and revenue for a company.
Brand awareness: By developing content that resonates with your target audience and promotes your brand identity, copywriting can assist in building brand awareness.
Better marketing campaigns: Effective copywriting can aid in the creation of more interesting, convincing, and ultimately effective marketing campaigns.
Career Opportunities: Understanding copywriting can lead to jobs in advertising, marketing, and other sectors that require excellent writing and communication skills.
Improved writing skills: Even if you do not want to pursue a career in copywriting, knowing these skills will help you enhance your writing and communication talents.
How to Start a Copywriting Business: Step-by-Step Instructions
Starting a copywriting business might be an excellent method to turn your writing skills into a profitable business. Here are a few steps to follow:
Improve your writing skills: To be a successful copywriter, you must have excellent writing skills. Write every day and take courses to improve your writing skills.
Define your market: Choose the types of copywriting in which you want to specialize, such as website copy, email marketing, or social media material.
Create a portfolio: Build a portfolio of writing samples demonstrating your talents and experience. You can promote your portfolio on your own website or on platforms like LinkedIn.
Set your rates: Decide how much you'd like to charge for your services. You might look at industry rates to see what other freelance copywriters charge.
Find customers: Contact potential clients using your network, social media, or freelance websites like Fiverr. You can also cold pitch businesses with whom you want to collaborate.
Create a contract: Once you've found a client, create a contract outlining the project scope, timeline, and payment terms.
Offer high-quality work: To ensure client happiness, provide exceptional customer service and offer high-quality work.
Starting a copywriting firm might be difficult, but with dedication and hard work, you can succeed as a freelance copywriter. Best wishes!
How to Start a Copywriting Business: Key Considerations
Starting a copywriting business requires careful planning and execution to ensure success. One of the key considerations is to identify your niche and target audience. This will help you tailor your services and marketing efforts to attract the right clients.
Another important factor is to build a strong portfolio of work that showcases your skills and expertise. This could involve taking on freelance projects, offering your services at a reduced rate, or creating your own content to demonstrate your writing abilities.
Networking and building relationships with other professionals in the industry are also crucial. This can help you gain referrals, collaborate on projects, and stay up-to-date with the latest trends and best practices.
By considering these key factors, establishing clear processes, and maintaining a professional image, you can start and grow a successful copywriting business.
Taking Your Copywriting Business to the Next Level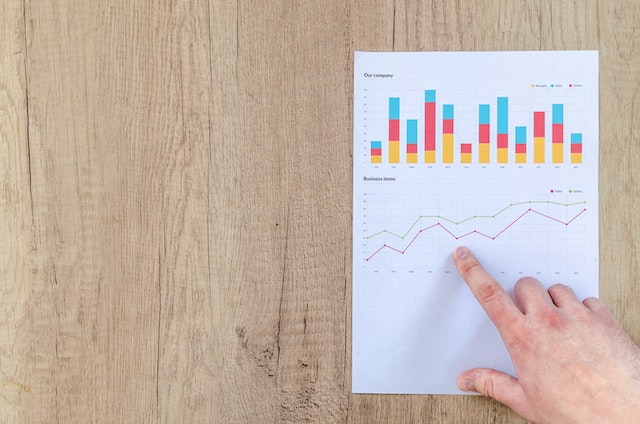 After completing a tutorial or learning the basics of a skill, it's important to take your knowledge to the next level. One way to do this is to take a copywriting course and practice consistently and challenge yourself with increasingly difficult projects. This can help you refine your skills and develop a deeper understanding of the subject.
Another effective approach is to seek mentorship or guidance from experienced professionals in the field. This can provide valuable feedback and insights, as well as opportunities to learn from others' experiences and mistakes.
It's also important to stay curious and continue learning on your own. This could involve reading industry publications, attending workshops and conferences, or experimenting with new techniques and approaches. By staying engaged and pushing yourself to grow, you can take your skills and expertise to the next level.
Grow your copywriting business: Outside of the Box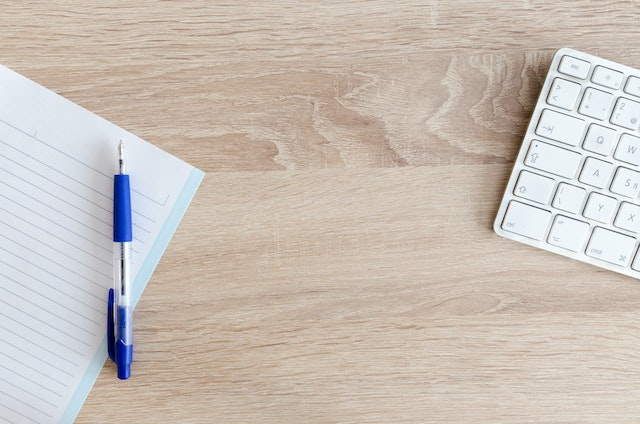 When learning a new skill or technique, it's essential to consider alternative methods and approaches to broaden your understanding and find what works best for you. One way to do this is to explore different resources, such as books, articles, and online tutorials from different sources.
Additionally, seeking out different perspectives from professionals in the field can provide new insights and techniques to try. This could involve attending workshops, conferences, or networking events to connect with others in the industry.
Another effective approach is to experiment and try new things on your own. This could involve taking on different projects, exploring new tools and software, or collaborating with others to learn from their approaches and techniques.
How to Start a Copywriting Business: FAQ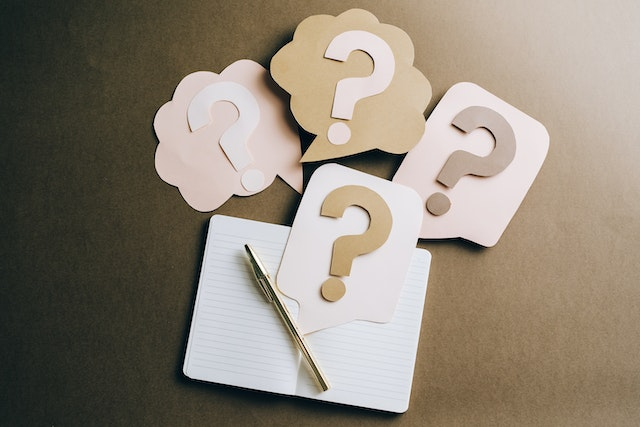 Starting a business in copywriting can prove to be a lucrative venture, particularly if one possesses an adroitness in crafting compelling texts and a mastery of persuasive language. Here are some frequently asked questions on how to commence a copywriting business:
Is the copywriting business profitable?
Most assuredly, copywriting is a high-yielding business. As a copywriter, one may charge elevated rates for their services, particularly if they specialize in a particular niche such as marketing or advertising. Moreover, the demand for top-tier copywriting is on the rise as more enterprises move towards an online platform.
How do I start my own copywriting?
To begin one's own copywriting business, a person should follow these guidelines:
Enhance writing skills: refine the writing abilities, grammatical prowess, and comprehension of persuasive writing techniques.
Choose a specialized niche: opt for a specific area of focus to specialize in.
Create a business plan: formulate the objectives, services, rates, and target demographic.
Develop a portfolio: exhibit writing skills and prior work samples.
Network and market: connect with potential clients, offer to write articles for free to gain visibility, and join relevant professional associations and online communities.
Establish the pricing structure: offer competitive rates based on proficiency and experience.
Invest in tools and resources: procure a computer with word processing software, online project management, marketing, and accounting tools, and establish a business website.
How do I become a copywriter with no experience?
If one is a novice and intends to enter the copywriting field, here are a few recommendations:
Master the fundamentals of copywriting: study the art and science of crafting copy, which includes titles, calls to action, and persuasive language.
Find a mentor: locate an experienced copywriter to provide guidance and constructive feedback.
Construct a portfolio: produce writing samples that showcase writing skills and style.
Acquire training and education: learn from proficient professionals or invest in a copywriting course.
Join a community: engage with other freelance copywriters by joining online groups, and attending conferences, or workshops to acquire knowledge.
Is it hard to start your own freelance copywriting business?
As with any business, initiating a freelance copywriting business requires effort and dedication. However, it can be a gratifying and satisfying career path.
Although competition may exist, a proficient copywriter will always be in demand, and various industries and businesses require copywriting services. With the right mindset, skills, and approach, starting a copywriting business can be a successful endeavor.
Do you need to know SEO to be a copywriter?
Yes, having knowledge of SEO tools can be a valuable asset for a copywriter. Understanding how search engines work and how to optimize content for them can help increase the visibility and reach of the copy you create. However, it is not necessarily a requirement to be a copywriter, as there are many different types of copywriting that do not necessarily involve SEO. Ultimately, it depends on the specific niche and industry you are working in and the goals of your clients.
How to Start a Copywriting Business: Wrapping Up
In conclusion, learning a new skill or technique requires time and effort, but by following the essential principles and investigating alternatives, you can advance your knowledge and expertise.
It is critical to discover your specialization, construct a strong portfolio, network with industry specialists, and set clear methods for managing your organization.