What is Brand analysis and How to do it?
In a world where consumers are bombarded with numerous brands, creating a unique and compelling brand identity has become essential for businesses.
Brand analysis plays a pivotal role in understanding how a brand is perceived in the market. This allows companies to make informed decisions that can enhance their brand image and increase customer loyalty.
So, let's dive in and explore what brand analysis means and why it is a fundamental part of any successful branding strategy.
What is Brand Analysis?
Brand analysis is the process of evaluating and examining various aspects of a brand to gain valuable insights into its performance, reputation, and customer perception.
It involves a comprehensive review of the brand's identity, market positioning, and effectiveness of marketing strategies.
By analyzing a brand systematically, businesses can identify their strengths and weaknesses, enabling them to make data-driven decisions for future growth.
Who Needs a Brand Analysis?
Typically, brand analysis is more useful for businesses that have not been studying the current market and its trends or business that are looking to rebrand.

Although brand analysis can be useful for any business that aspires to build an attractive and long-lasting brand. This could technically include all businesses on the planet but this may not be a priority for some businesses at certain stages.

So, it depends on where a business is, what challenges they are facing, and what they want to achieve in the future.
Many businesses tend to hire branding consultants to help with their brand strategy. A good consultant will be able to guide you on what you need when it comes to your brand strategy.
Why is Brand Analysis Important?
Brand analysis is extremely important for companies of all sizes. Brand analysis is important for several reasons, which include:
Building Customer Loyalty and Trust:
Understanding how customers view and value their favorite brands allows businesses to build customer loyalty. Satisfied and loyal customers are more likely to become brand advocates and help drive growth through word-of-mouth marketing.
In a survey conducted by Salsify, 46% of consumers pay more for a brand they trust.
Decision-making and Strategic Planning:
Brand analysis provides data and insights that can be used to make informed decisions and plan for the future. It helps businesses allocate resources effectively and prioritize initiatives.
In the planning stages, brand analysis is especially important and determines how businesses implement their marketing strategies.
Monitoring Brand Health:
Regular brand analysis enables businesses to monitor their brand's health over time. By tracking key performance indicators (KPIs), they can identify trends and make adjustments to maintain a strong brand position.
Guiding Rebranding Efforts:
For businesses considering rebranding, a brand analysis is essential. It provides a clear understanding of what aspects of the brand need to be changed and how to align the new brand identity with market expectations.
Step-by-Step Guide to Conducting Brand Analysis
Now that we understand the importance of brand analysis, let's walk through a step-by-step guide to conducting an effective brand analysis:
Step 1: Define the Purpose and Objectives
Clearly outline the purpose of the brand analysis and the specific objectives you aim to achieve. This may include understanding brand perception, core brand statement, identifying the target audience, target market, evaluating brand equity, or analyzing competitors' strategies.
Step 2: Gather Relevant Information
Collect all relevant data about your brand, industry, and market. This can include sales data, employee feedback, customer feedback, market research reports, competitor information, and any other relevant metrics or analytics.
It is important to do a brand audit to understand what you need to work on and improve on.
Step 3: Define Brand Identity and Values
Examine your brand's core identity and values. Review your mission statement, vision, brand voice, and brand positioning to ensure you have a clear understanding of what your brand represents.
Step 4: Assess Brand Perception
Conduct surveys, focus groups, or interviews to gauge how your target audience perceives your brand. It is also important to understand the market landscape and see what other brands are doing.
Building a brand analysis report can show you what other businesses are focusing on. Look for brand gaps between your intended brand image and the actual perception.
Step 5: Analyze Brand Equity
Brand equity refers to the value and strength of your brand in the marketplace. Measure brand awareness, brand loyalty, perceived quality, and brand associations to assess brand equity.
Step 6: Review Marketing and Communication Strategies
Evaluate your marketing campaigns and communication efforts, including advertising, social media, PR, and branding efforts. Determine their effectiveness and impact on your target audience.
This will allow you to focus your marketing efforts on activities that will provide you with the best results.
Step 7: Conduct a Competitor Analysis
Identify your main competitors and assess their brand positioning, marketing strategies, strengths, and weaknesses.
A thorough competitive analysis will help you understand your brand's competitive advantage and identify areas for improvement.
Step 8: SWOT Analysis
Perform a SWOT (Strengths, Weaknesses, Opportunities, and Threats) analysis. Identify the internal strengths and weaknesses of your brand, as well as external opportunities and threats in the market.
Watch this video to learn about SWOT analysis:
Step 9: Analyze Online Presence
Review your brand's online presence, including website performance, social media engagement, and customer reviews. Online platforms provide valuable insights into customer perceptions and feedback.
Do you know that according to Buffer, tweets that include visuals are 150% more likely to be retweeted?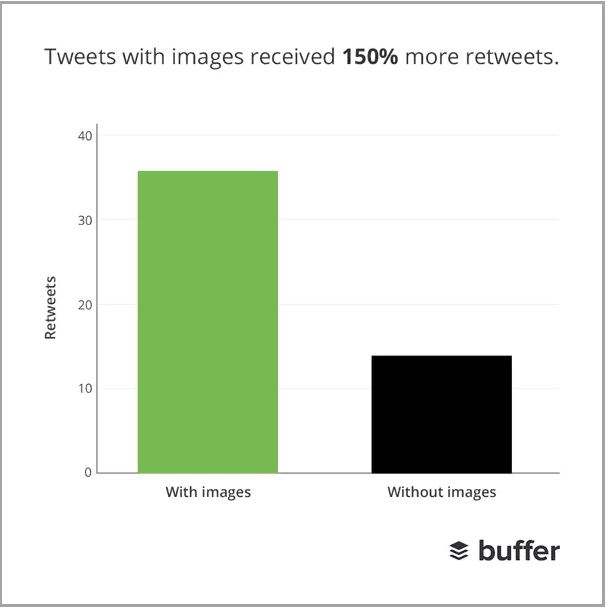 Step 10: Identify Key Performance Indicators (KPIs)
Establish key performance indicators to measure the success of your brand analysis. These could be metrics like market share, customer retention rate, brand mentions, and sentiment analysis.
Step 11: Make Recommendations and an Action Plan.
Based on the insights gathered from the analysis, formulate recommendations and an action plan. Address areas that need improvement and leverage your strengths to capitalize on opportunities.
Step 12: Implement and Monitor
Execute the action plan and monitor the results over time. Continuously track key performance indicators to measure the impact of your brand analysis and adjust strategies as needed.
Step 13: Measure Success
Revisit the objectives defined in Step 1 and assess whether the brand analysis achieved its goals. Evaluate the effectiveness of the action plan and make further improvements if necessary.
Final Thoughts
In conclusion, brand analysis is a fundamental process that empowers businesses to build strong, authentic, and successful brands.
By carefully evaluating various aspects of a brand, from its identity to customer perception, companies can make informed decisions that drive growth and foster brand loyalty.
Remember, brand analysis is an ongoing process, and consistently monitoring your brand's performance is key to staying relevant in a dynamic market.
Frequently Asked Questions (FAQs)
Q1: Is brand analysis only for large corporations?
No, brand analysis is beneficial for businesses of all sizes. Small businesses can use it to identify their unique selling points and compete effectively in the market. However, it certain stages of the business, it may not be your priority.
Q2: How often should I conduct brand analysis?
The frequency of brand analysis may vary based on your industry and market dynamics. However, it is recommended to conduct a comprehensive analysis at least once a year.
Q3: Can brand analysis help in rebranding?
Absolutely! The brand analysis provides valuable insights that can guide a successful rebranding strategy, helping businesses revitalize their image and reach a broader audience.
Q4: Is brand analysis only about customer perception?
While customer perception is crucial, brand analysis encompasses various aspects, including market trends, competitor analysis, and brand equity evaluation. It isn't always about customers. Your internal branding, i.e. how your employees feel about the company is also a cornerstone of branding.
Q5: What role does storytelling play in brand analysis?
Storytelling plays a significant role in brand analysis, as it helps create an emotional connection with the audience, shaping brand associations and perceptions. It also greatly affects your marketing materials and goes beyond the analysis stage into the execution.