How to Start an Etsy Shop With No Money in 2023 (Complete Guide)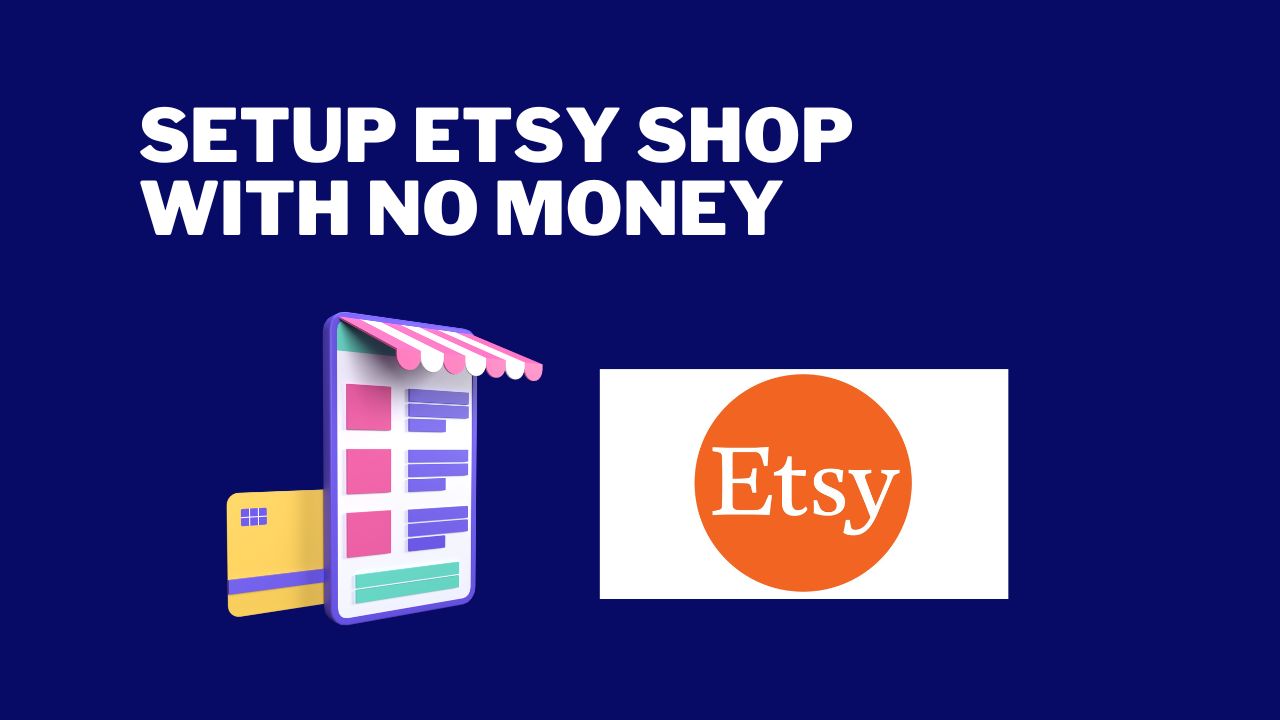 Are you looking to start your own Etsy shop? Well, you've come to the right place!
Starting a new online business can be stressful because of the effort and money it might take to get it off the ground.
Any business will need work but you can certainly minimize the money you spend up front.
Etsy offers a fantastic platform for new entrepreneurs to start with virtually no money. The platform does not charge you any money to set up an account and doesn't have a monthly fee to sell products.
So, if you're ready let's dive in and find out how you can set up for Etsy Shop without spending any money!
What Is An Etsy Shop?
An Etsy shop is an online storefront hosted on Etsy's e-commerce platform.
Etsy is known for focusing on handmade, vintage, and unique products, as well as craft supplies.
Small business owners and individuals can open their own shops on Etsy to sell products.
It offers a platform for sellers to reach a broader audience and buyers to discover unique products that they might not see at a traditional retailer.
How to Start an Etsy Shop With No Money
Many businesses need you to make a significant financial investment to get started.
But there are many ways for Etsy sellers to get creative and launch their Etsy store with little to no initial investment.
There can be many challenges and risks that come with starting your own business. An Etsy business is a great way to start your entrepreneurial journey while keeping your risk low.
Select Products That Don't Cost You Money
Use Free Etsy SEO Tools
Do Your Own Branding
Use Free Tools Make Amazing Listings
Do Your Own Packaging
Before you start your Etsy store get familiar with Etsy's guidelines about taxes, products, shop owner's age, etc.
Select Products That Don't Cost You Money
The first thing you need to do is look for product ideas that you can source or create with little to no money.
For example:
Digital Art
What to Do: If you're skilled at drawing or graphic design, create digital art that can be sold as downloadable prints.
How to Do It:

Use graphic design software like Canva or Adobe Illustrator to create your art.
Save your art as high-resolution digital files (JPEG, PNG, PDF, etc.).
Create mockup images that show how your art would look in frames or on walls.
Repurposed and Recycled Products:
What to Do: Repurpose materials you already have to create unique items.
How to Do It:

Choose raw materials that are in good condition.
Create your product using these materials.
Offer Digital Products: Printable Planners, Templates, eBooks:
What to Do: Create digital products that can be downloaded and printed by customers.
How to Do It:

Design printable planners, calendars, and templates for planners or journals.
Write informative eBooks on topics you're knowledgeable about.
Format these products as PDFs for easy printing.
Use Free Etsy SEO Tools
Most shoppers start their buying journey at the Etsy search bar.
Having a good understanding of what people are searching for and where new opportunities exist is the backbone of an e-commerce business.
When you start your Etsy business, you can more or less two different paths:
Path 1: You have a product and then you try to sell it. This can be difficult if you enter a competitive market. In this case, you will have to differentiate yourself from the competition and gain market share.
Path 2: You use Etsy SEO tools to conduct research and find emerging products where there is less competition. And then you sell that product.
No matter which path you choose, you will need SEO tools to find relevant keywords you should be adding to your listing details.
Take advantage of Etsy's free SEO (Search Engine Optimization) to find products that you can sell. Tools like EverBee offer a free tier that lets you get started with your keyword research.
Research keywords to find product ideas and relevant keywords you can add to your listing.
Incorporate these keywords naturally in your product titles, descriptions, and tags.
Provide detailed, accurate information about your products to help Etsy search match your items with relevant searches.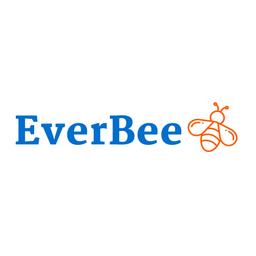 EverBee Etsy SEO Tool
Try the tool for free
Product research
Revenue analytics
Handle Your Own Branding
Building a successful online store goes hand in hand with solid branding.
As an Etsy seller, working on your brand to build a stronger relationship with your customers will be extremely beneficial in the long run.
Your branding can include your brand statement, visual elements like logos, packaging, and the overall look of your storefront.
A new Etsy shop requires you to add a logo and banner image before you start selling.
Develop a unique brand identity that aligns with your products.
Create a memorable shop name that reflects your niche. You can use free business name generator tools for some ideas.
You can design your own logo and packaging using tools like Canva.
Design a banner that incorporates your logo and branding for your Etsy account.
Use Free Tools Make Amazing Listings
Your Etsy listings are one of the most essential parts of your business. The Etsy platform and search engines favor listings that catch people's eyes and get them to click.
Additionally, a great description that gives you a complete look into the product and captures the readers' imagination is crucial.
Create awesome product listings that are optimized for Etsy's search engine and reflect the value your product provides.
Use free photo editing software like GIMP or Pixlr to to edit product photos.
You can also use free tools like ChatGPT to create marketing copy for your store and listings.
Handle Your Own Packaging
Your packaging and unboxing experience is another chance for you to build brand awareness and loyalty.
Putting effort into great packaging and a memorable unboxing is definitely worth it.
But as a new business, it is important to save money wherever possible.
You can certainly provide a unique unboxing experience without overspending on packaging:
Use recycled or repurposed materials for packaging. Consider using newspapers, fabric scraps, or old boxes to create eco-friendly packaging.
Add a personal touch, such as a handwritten thank-you note, to show your appreciation to customers.
Ensure that your packaging is sturdy and protects your products during transit.
Is Starting and Running An Etsy Store Free?
You can start your Etsy business for very close to no money!
However, it is not completely free. Etsy charges a $0.20 fee to create listings.
Which, in our opinion is not a pretty good deal as Etsy does not charge a monthly recurring fee like other platforms such as Amazon.
They also charge a 6.5% transaction fee on the total order amount, and an Etsy payment processing fee based on the region you're in.
If you plan on running Etsy ads, you will have to account for that as well.
Etsy also runs offsite ads for your products and charges a 15% fee for sales that occur through those ads.
Although there are additional fees related to sales on the Etsy platform, these come out of the money you make on sales. You don't need to pay for these until you actually sell your product.
How to Make an Etsy Account?
To open an Etsy to sell products, you can go to etsy.com/sell
You can sign up by clicking on the "Open your Etsy shop" button and filling up the form or signing in through your Google or Facebook accounts.
Then you will be asked to provide your shop preferences.
Select the shop currency, shop country, and shop language you'd like.
The next step will be to add your shop name.
How To Scale Your Etsy Shop To Build Lucrative Business?
Did You know?
76% of the Etsy sellers consider their Etsy shop a business.
Your Etsy shop can become an extremely lucrative and legitimate business.
However, you will need to take some important steps and optimize your business practices to take it to the next step.
Some of the key things you should consider are:
Establish a Strong Brand:
Refine Branding Elements: Continuously improve your branding, including your shop name, logo, banners, and even your packaging design. Consistency in branding helps customers recognize and remember your shop.
Example: Consider a shop that sells handmade jewelry. They can refine their logo to reflect their signature style and incorporate this design into their packaging for a cohesive brand identity.
Leverage Social Media:
Promote on Multiple Platforms: Expand your reach by using social media platforms like Instagram, TikTok, YouTube, and Pinterest. Showcase your products through high-quality images, engaging videos, and informative content.
Example: A shop that sells home decor items can create Instagram posts showcasing their products in different room settings, inspiring potential customers with ideas for their own homes.
Content Creation:
User-Generated Content: Encourage satisfied customers to share photos and reviews of your products on social media, creating a sense of authenticity and trust.
Tutorials and How-Tos: Create videos or blog posts demonstrating creative ways to use your products. For instance, if you sell DIY craft supplies, offer tutorials on crafting projects using those supplies.
Example: A shop selling skincare products can share user-generated photos of customers using their products along with testimonials, enhancing their credibility.
Expand Product Range:
Introduce Complementary Products: Gradually add new products that align with your niche and cater to different customer needs. This expands your shop's offerings while targeting a wider audience.
Example: If you sell handmade candles, you could introduce related products like candle holders or room sprays to complement your core offerings.
Customer Engagement:
Excellent Service: Continue to provide exceptional customer service by promptly responding to inquiries and addressing any issues that may arise.
Personalized Communication: Establish a connection with your customers through personalized thank-you notes, follow-up messages, or exclusive offers.
Example: A shop selling personalized gifts can include handwritten notes with each order, expressing gratitude for the purchase and creating a memorable experience.
Optimize Listings:
Customer Feedback: Pay attention to customer reviews and feedback to identify areas for improvement. Use this insight to refine your product descriptions, pricing, and other listing details.
Market Trends: Stay informed about current trends in your niche and adjust your listings accordingly to remain relevant and appealing to customers.
Example: An art print shop can update its product descriptions based on customer feedback, providing more details about the paper quality and printing techniques used.
Marketing Strategies:
Influencer Collaborations: Partner with social media influencers or bloggers in your niche to showcase your products to their followers.
Giveaways and Contests: Organize giveaways or contests on social media to attract attention and encourage user engagement.
Discounts and Promotions: Offer limited-time discounts or promotions to incentivize purchases and create a sense of urgency.
Example: A shop that sells handmade skincare products can collaborate with a beauty influencer to review their products, reaching a wider audience interested in skincare.
Continuous Learning:
Stay Updated: Keep up with Etsy's best practices, algorithm changes, and trends in your industry. Attend webinars, read blogs, and engage in forums to stay informed.
Experiment and Adapt: Don't be afraid to try new strategies and experiment with different approaches. Be willing to adapt your tactics based on what works best for your shop.
Example: Research successful Etsy shops in your niche to learn from their strategies and incorporate similar approaches into your own shop.
Final Thoughts
If your dream is to be your own boss, starting an Etsy shop can be an amazing step toward your goal.
Etsy provides you with a unique opportunity to do so with very little to no money. This lets you start your business journey while exposing yourself to very minimal risks.
By consistently implementing the strategies we mentioned above and learning from your experiences you will be able to turn your Etsy shop into a thriving business.
Frequently Asked Questions
Who Handles Shipping for Etsy Orders?
Etsy does not offer fulfillment services.
So, most sellers handle their own shipping or go through a third-party shipping company.
Many sellers also offer free shipping to make their offerings more desirable.
Do I need a tax ID to sell on Etsy?
In most cases, you will not need a tax ID to sell on Etsy.
But you may need to provide your tax ID or Social Security Number for tax purposes if your sales reach a certain threshold.
Consulting a professional and checking your local tax legislation will be a good idea if you're looking to start an Etsy shop.
How much money do I need to start an Etsy shop?
The amount of money needed to start an Etsy shop can vary widely.
Etsy itself doesn't charge a fee to set up an account, but there might be costs for materials, packaging, and possibly listing fees ($0.20 per listing).
It's possible to start with minimal costs by using existing resources and gradually reinvesting as your shop grows.