Mobilo Digital Business Card: Full Review and Guide (2023)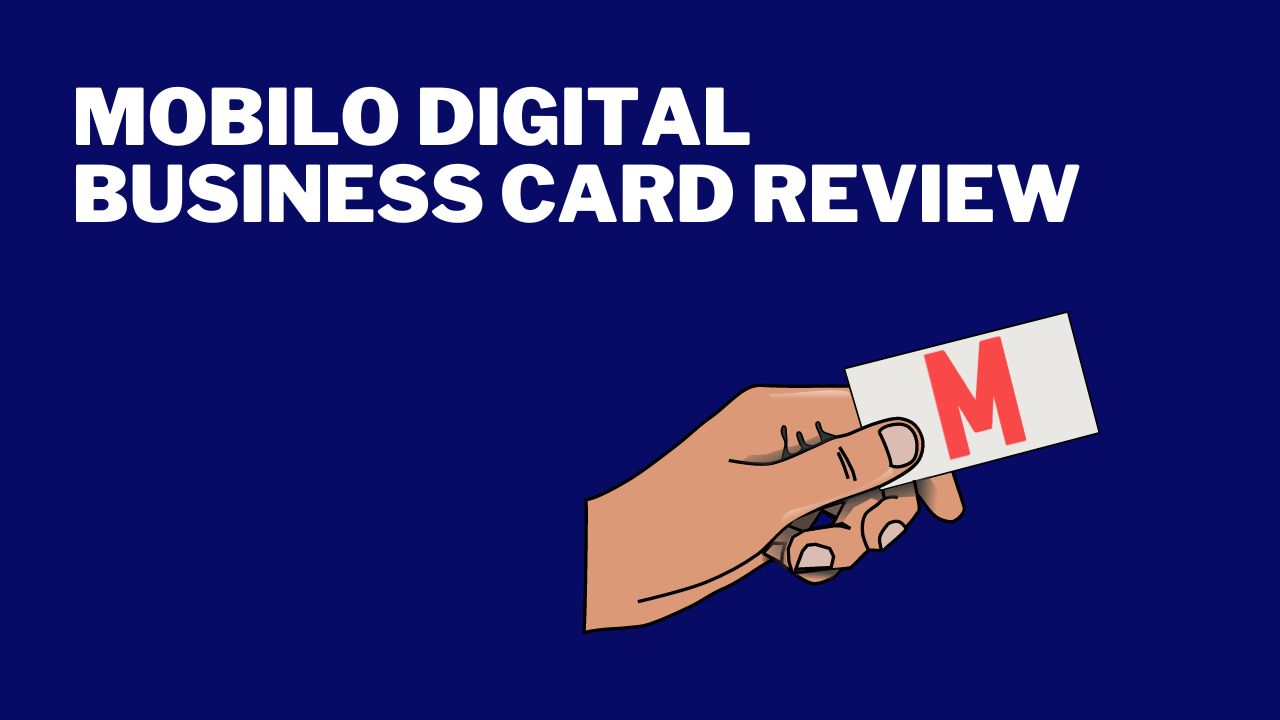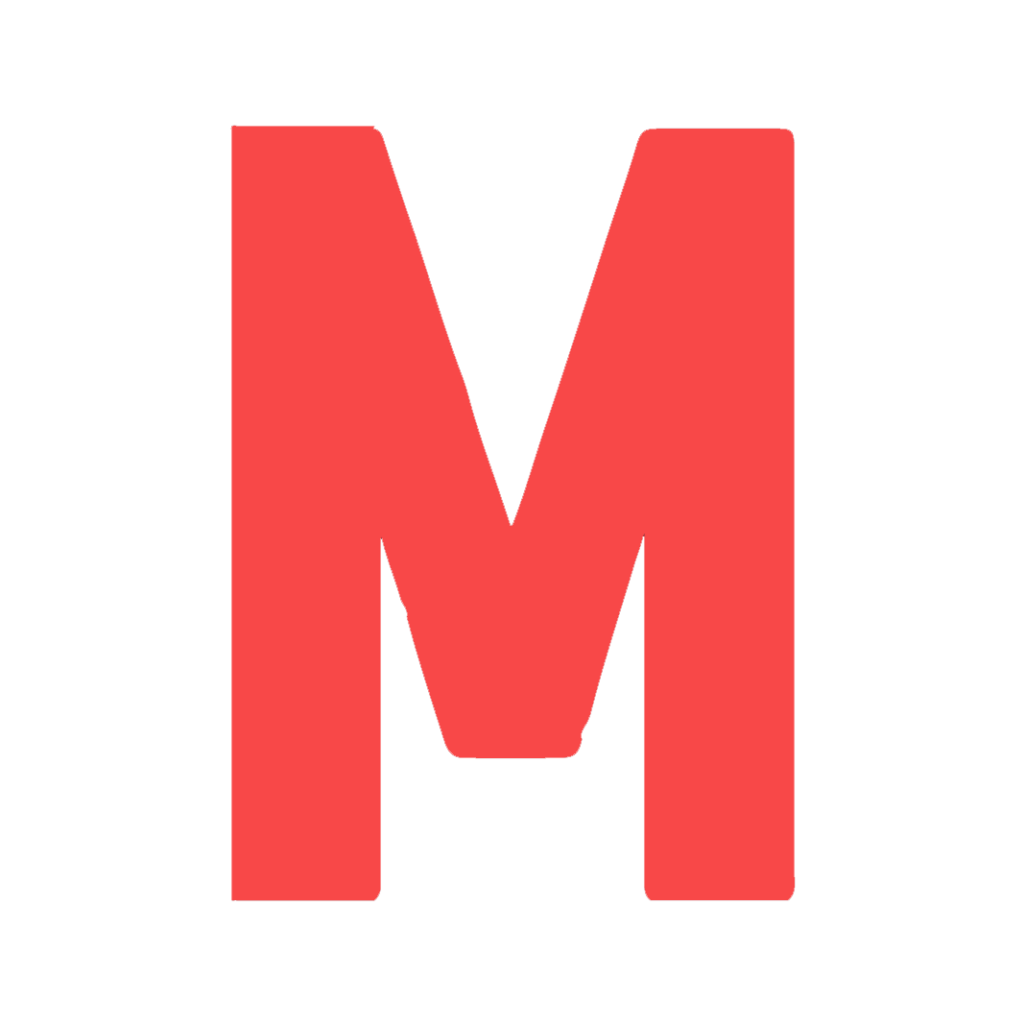 Mobilo Card
Mobilo offers a great upgrade from traditional paper business cards:
Share information with a tap
Lead Capture
Automated info management
CRM integrations
If you ask me, paper business cards are pretty boring and have many drawbacks when you compare them with digital business cards.
Who really wants to carry a stack of physical cards and hand them out to everyone?

Definitely, not me!
Mobilo's digital business card offers an amazing solution to this problem and allows you to majorly upgrade the way you've been networking.
In this article, we will be reviewing the Mobilo and giving you an overview of everything it has to offer and where it falls short.
Pros and Cons
What Is Mobilo Digital Business Card?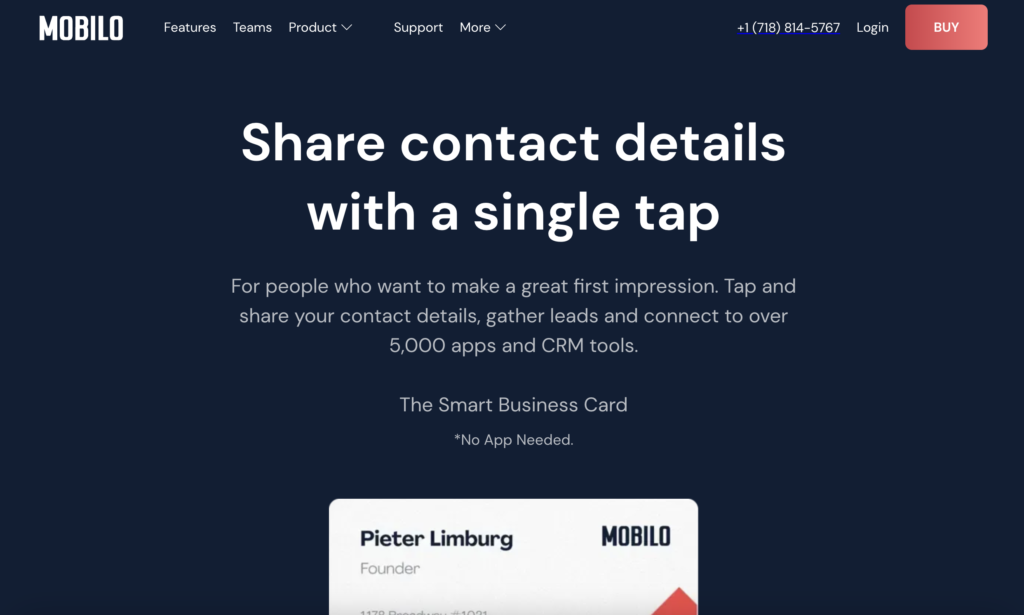 Mobilo digital business card is a modern-day alternative to traditional paper business cards.
Mobilo offers many features that go much beyond the capabilities of paper cards.
They offer a range of different customizable, NFC-enabled products such as business cards, key fobs, and the NFC smart button.
It allows you to easily share your contact details and track analytics related to shared cards, capture leads, integrate with third-party apps, and much more.
Mobilo Business Card Review
Mobilo Smart business cards offer one of the most comprehensive digital business card platforms on the market. Some of the main features offered by Mobilo are:
Devices Offered
Mobilo mainly offers 3 different types of NFC products.
Business Card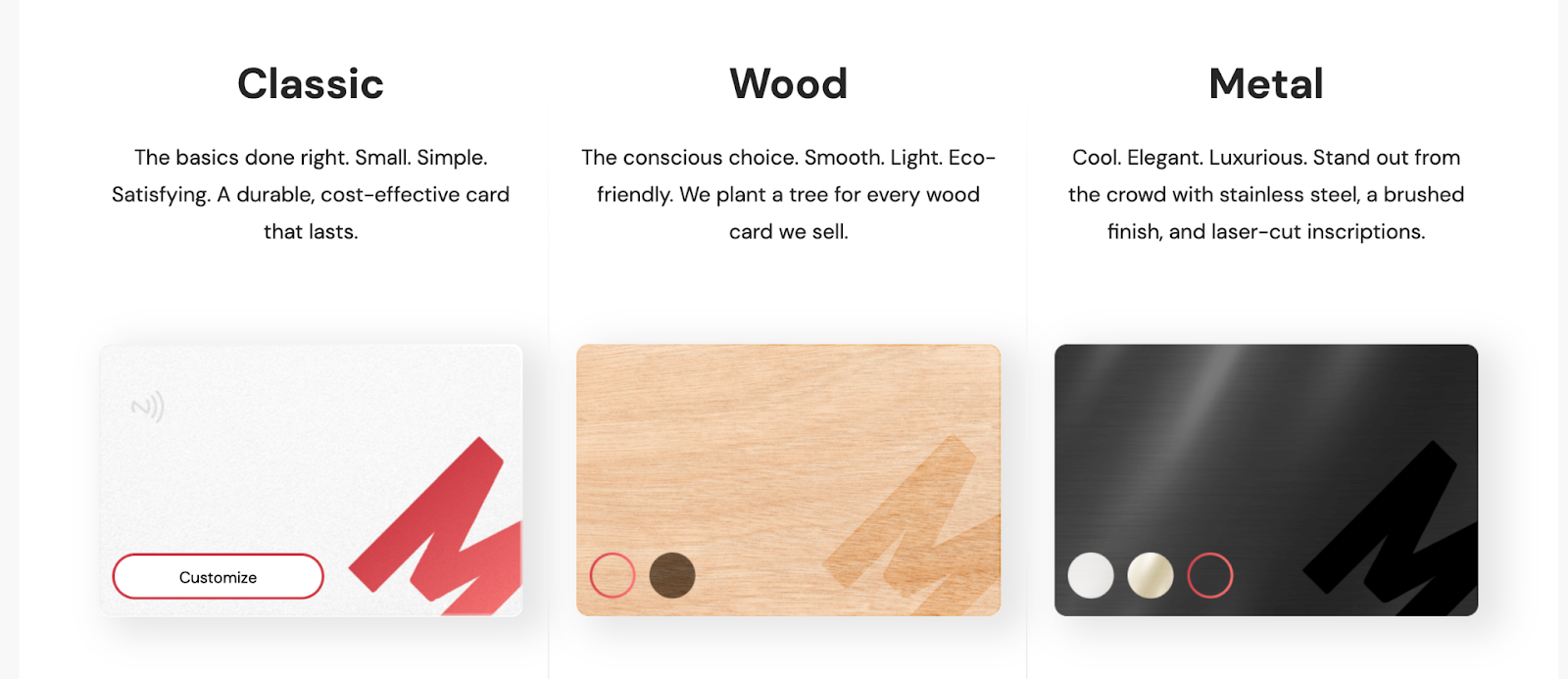 The Mobilo business card comes in three different versions.
Classic: This is a plastic card that comes in a glossy or matte finish. You can also customize this card to match your personal brand, add your company logo, and much more.
Wood: This is a wooden card that comes with a polished finish. You can choose between two options: Birch and Sapele.
Metal: The metal card comes with a brushed finish and is made from 100% stainless steel. You have three color options: Black, Silver, and Gold.
All of Mobilo's digital cards have the same dimensions:
Thickness: 0.8 mm
Length x Width: 85.60 x 53.98 mm, which are the same dimensions as a credit card
You can customize your smart business card and choose the shape of the QR code, select your brand colors, and add your company logo.
NFC Key fob
The Mobilo Key fob is exactly what it sounds like! It's small, easy to carry, you can hook it up to your keys and you'll never leave it behind.

It offers the same functionalities as the Mobilo card and lets you share your personal information with just a tap.
The fob comes with a matt finish and the following dimensions:
Thickness: 4 mm
Length x Width: 33 x 41 mm
NFC smart button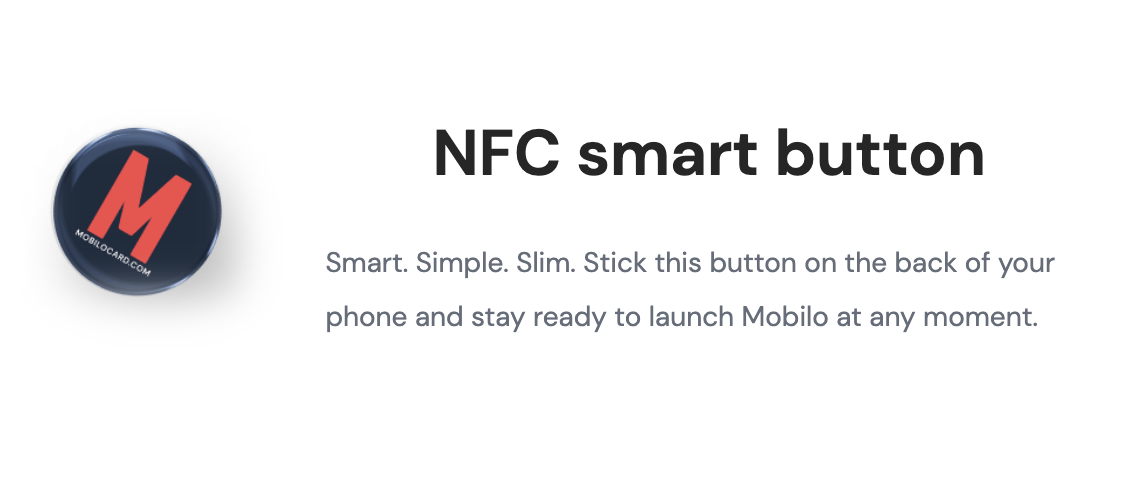 Mobilo's NFC smart button is a circular and thin sticker that can stick to the back of your phone or any other flat surface.
It comes with a glossy finish and has a diameter of 31 mm.
Mobilo App
Mobilo also offers an app that can help you completely enhance your networking process. Yes, Mobile lets you share your contact details with just a tap or a scan but the Mobilo app allows you to do much more.
It is a user-friendly app with an easy-to-use UI and solid customer support.
The app lets you create your mobilo account and add your information. It also lets you easily store and manage data related to your interactions and lead generations.
With Mobilo's smart business cards and app, you can automate the process of managing contacts and focus on networking and growing your business.
Lead Generation
When it comes to growing a business, generating leads, and acquiring clients is one of the hardest tasks.
Mobilo offers a great solution to make your life a little bit easier.
When you use Mobilo's lead generation mode and share your business card with others, it prompts them to enter their information.
Once, they fill out their information they receive your information. This will allow you to gather people's information with ease.
Landing Page
With Mobilo, you can easily build a customized landing page to represent your personal brand.
Your landing page can contain your image, contact information, brand color, logo design, etc using Mobilo's landing page editor.
Mobilo's landing page is highly customizable and allows you to embed videos, social media links, payment information, and much more.
The information that is displayed on your landing page is pulled from your profile settings. It is important that you complete your profile and provide all your information.
Watch this Tutorial to learn how you can optimize your landing page:
CRM Integrations
Mobilo allows you to automate the process of managing the leads you have captured.
You can use Zapier to automate this workflow and transfer your leads to a CRM.
If you want to use the Zapier connection with Mobilom you will have to purchase an automation and CRM license on a yearly basis.
Watch this video to learn how you can set this up:

Mobilo Teams
Mobilo Teams is specifically designed to serve teams of individuals. It offers admin control panels where you can control and monitor all accounts under your team.
Businesses can greatly benefit from this product as it makes it much easier for them to track employee performance, manage all contacts, control user profiles, etc.
Along with automation and CRM integrations, Mobilo teams can help you truly elevate the way you interact with your clients.
Mobilo Pricing

Mobilo offers different pricing options for individuals and teams. Mobilo cards are considerably cheaper under the "Teams" plan if you are buying a large number.
| Product | Personal | Teams |
| --- | --- | --- |
| Mobilo Branded | $4.99 | N/A |
| Custom Designed Classic | $19.50 | $10 |
| Custom Designed Wood | $29.50 | $20 |
| Custom Designed Metal | $69.50 | $50 |
| User License | Free | $39 (per employee, per year) |
| NFC Key Fob | $2.50 | $2.50 |
| NFC Smart Button | $2.50 | $2.50 |
| Custom Branded NFC Key Fob | N/A | $9.50 |
| CRM integration & Automation | $20 per year | $10 per employee, per year |
| Lead Data Enrichment | $10 per year | $10 per employee, per year |
Mobilo Pricing
How Mobilo Works?
Mobilo's functioning revolves around NFC technology and its user-friendly app. Here's a quick overview of how Mobilo works:
Create Your Mobilo Account: Begin by downloading the Mobilo app and creating a personalized account. Add your contact information and customize your digital business card and landing page according to your brand.
Choose Your Mobilo Product: Select from a variety of NFC-enabled products, such as digital business cards (Classic, Wood, Metal), NFC Key fobs, and NFC Smart buttons, based on your networking preferences and needs.
Sharing Your Digital Business Card: With a simple tap or scan, you can share your digital business card with others who have NFC-enabled devices. Recipients can easily access your contact details and explore your multimedia content.
Lead Generation: Activate the lead generation mode, which prompts recipients to provide their information when they receive your digital business card. This feature streamlines lead capture and helps you grow your client base.
Customized Landing Page: Build and customize your landing page using Mobilo's landing page editor. Include essential details like your image, contact information, brand colors, and logo, along with additional elements such as videos and social media links.
CRM Integration and Automation: For efficient lead management, integrate Mobilo with your preferred CRM platform through Zapier. This automation ensures smooth data transfer and organization of contacts.
Mobilo Teams (For Businesses): If you're part of a team, consider opting for Mobilo Teams, which offers administrative control panels and enhanced collaboration features. Monitor team performance, manage contacts, and control user profiles.
Mobilo Final Thoughts
Mobilo offers affordable pricing and great features. It stacks up really well against some of the best digital business cards.
It makes it extremely easy to exchange contact information and expand your network.
Mobilo brings a pretty complete set of features and goes beyond just sharing contact info. The basic business card is cheaper than other competitors such as OVOU, Linq, and Popl & dot.
Individuals and businesses can both benefit from using Mobilo.
Mobilo offers all features that an individual may need to make the most of networking events. The CRM integrations and automation features, along with Mobilo Teams, provide a great solution for larger teams to upgrade their networking and lead generation process.
Mobilo Business Card Alternatives
There are many alternatives that offer similar features and great pricing like Mobilo business cards. Check out our in-depth reviews for the following: