I Tried the 5 Best AI Logo Generator in 2023
Are you looking to create that perfect logo for your company or your personal brand?
Creating a logo is often a tricky task, especially if you don't have a design background. People often pay large sums of money to professional designers for logos.
But thanks to AI logo generators you can create beautiful logos within minutes.
So, we have done some comprehensive research and tested the best AI Logo Generators in the market.
In this article, we will give an in-depth review of these logo makers to help you get started with your logo design.
What is an AI Logo Generator?
An AI logo generator is a tool that uses AI algorithms to create custom logos automatically.
These tools allow you to choose the color scheme, fonts, and the logo's general look and feel.
Users can provide prompts regarding what they want their logo to look like. The AI logo maker will design a number of logos to match the user's ask.
AI logo makers are a great tool for entrepreneurs, freelancers, or small businesses especially in the early stages. As it's a much cheaper alternative to hiring a professional.
What is the Best AI Logo generator?
Now, let's look into what are the best AI logo makers.
I conducted thorough research and personally tested over a dozen AI logo makers to find the best ones on the market.
I will give you my unbiased opinion based on the tests I did. We will also show you how our logos turned out with each of these platforms.
Are you ready to find out which logo maker is the one for you?
Looka
Wix Logo Maker
DesignEvo
LogoAI
Designs.AI
How I Tested These Logo Generators
I searched the internet to find out which AI logo generators had the most users.
This allowed me to come up with a list of logo makers to test for this article.
I had a list of over a dozen tools that I tested to be able to give you my honest opinion on the tools and their results.
Then I tried creating logos for my business using all these tools and wrote about my experience as well as how the logos turned out.
Looka
Overview
Looka was the first platform I tried.
I signed up and I was prompted to answer some questions about the industry I am in and pick a logo style I liked. So, I went through the questionnaire and this is what the results looked like:
You can pick one you like and further edit it to match your brand.
I changed the background color and the font to match the rest of my website. Here's the final result: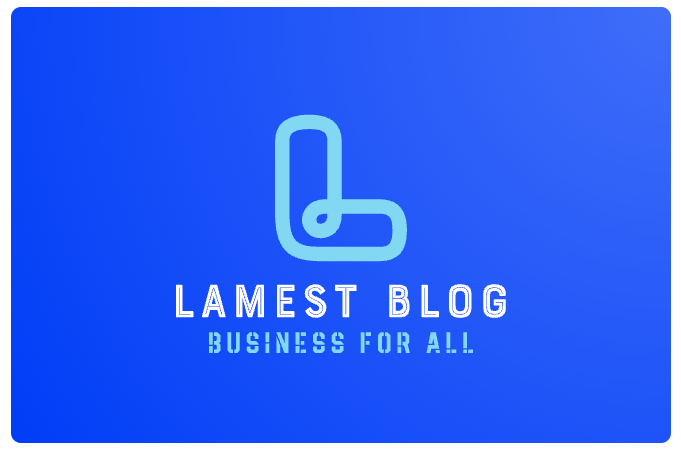 Looka is not just a logo maker. It's an AI-powered platform that allows you to create a complete brand kit.
It allows you to create designs for your social media cover pictures, email signatures, letterheads, business cards, etc.
I loved how easy and quick this process was. The different design options Looks created is also impressive.
Key Benefits:
Q&A Session: Looka asks you questions related to your industry. This allows the AI to understand the nuances of your business and tailor the logo accordingly.
Style Selection: You will then see various logo design styles within your industry. You can pick one as a starting point for your logo's aesthetics.
Slogan: You can include a slogan in your logo, ensuring that your brand's message is front and center.
Unlimited Editing: You can edit your logo as many times as you like.
AI Suggestions: Looka goes a step further by incorporating AI to provide suggestions to enhance your logo's appeal.
Pros & Cons
Pros:
User-friendly UI and easy Q&A-based process.
Creates a wide range of logo options.
Tons of customization options for colors, fonts, and styles.
Unlimited editing of logos.
Offers other branding material such as social media banners, email signatures, and brochures.
Cons:
Some logo options require signing up.
Pricing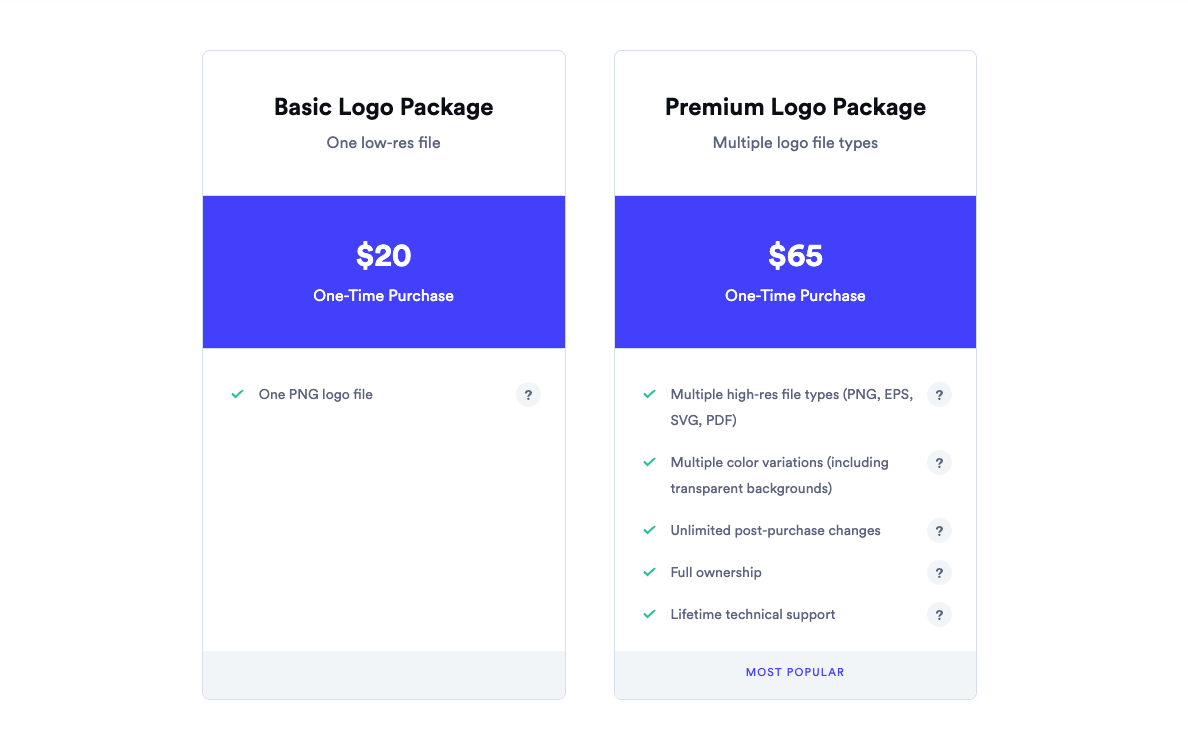 Basic Logo Package: $20 One time purchase
Premium Logo Package: $65 One time purchase
Looka Final Thoughts
I found Looka to be the best logo generator on this list.
It offers an amazing tool and does a great job of creating logos that align with the users' needs. It is my top choice given the ease of use and the quality of the results.
The style options that Looka created for me, almost right away matched what I was looking for. It was a very pleasant surprise.
Additionally, the pricing with the one-time purchase model, makes it a great deal.
Wix Logo
Overview
Right off the bat, I loved the platform and the questions they asked to create my logo.
I described my business and picked the vibe I wanted for my logo. And here are the options they provided me: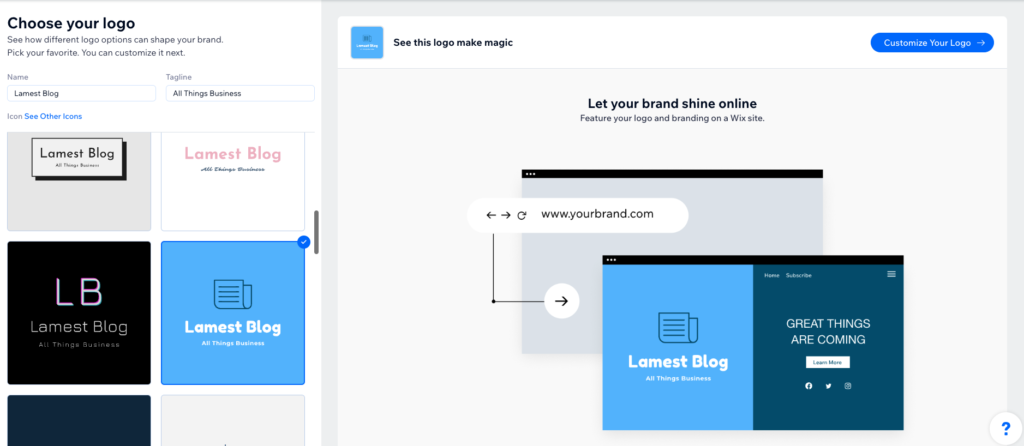 Quite honestly, I liked the designs by Looka a lot better but Wix is a close second. I did prefer the UI and how easy it is to use.
The Wix logo generator is a part of the Wix suite of products. It stands out for its flexibility as it allows you to make edits to your logo design after it's been generated.
Wix is a great option for anyone looking to build a website and logo design as it integrates seamlessly with the website builder.
Here's what my logo looked like:
Key Benefits:
Extensive Color Options: Over 40 color combinations to match your brand's identity.
Font Variety: Hundreds of fonts, including Google Fonts, to find the perfect typography for your logo.
Icon Choices: Over 100 full-color and monochrome icons.
Upload Custom Assets: Import your own design assets and logos into the generator for a truly personalized logo.
Pros & Cons
Pros:
Highly flexible and customizable.
A wide array of color choices, fonts, and icons.
Freeflow design capabilities for pixel-perfect customization.
Integration with Wix's website builder.
Option to download logos in various formats, including SVG for further editing.
Cons:
The interface can be slightly overwhelming due to the abundance of options.
Pricing
Logo + Website Plan: Logo included with access to a full branding suite.
Basic Plan: Price varies and includes logo design, full commercial usage rights, and standard logo files.
Advanced Plan: Price varies and includes Basic Plan features, plus resizable logo files and social media files.
Wix Logo Final Thoughts
I truly loved Wix's UI and the customization options it offers. The customizations offered by Wix are the best on this list.
I also like how the logo creation and the website design are integrated.
Wix offers a user-friendly platform that allows you to design websites and beautiful logos with the Wix logo generator. Additionally, the customization option makes it a great contender for your logo.
DesignEvo
Overview
With DesignEvo, you don't need to sign up to get started with your logo.
You can search through a large library of logo templates. I searched for marketing-related templates and here is what I found:
You can start by customizing one of these templates or searching for more similar templates. Once you select a template, you can further edit it to match your style.
I thought that DesignEvo lacked customization options compared to tools like Wix and Looka. It is a user-friendly tool nonetheless and liked the amount of template options they have.
DesignEvo stands out because of the extensive library of assets to help you with your logo.
It has one of the most comprehensive collections of resources for creating your logo.
The pre-designed templates and the customization options offer a lot of flexibility with the design overall.
Key Benefits:
10,000+ Templates: Large collection of logo templates to get started.
Millions of Free Vector Icons: A wide range of vector logo files enhance your logo.
100+ Font Styles: Large font collection to match your brand's personality.
Editable Color Schemes: Easily customize logo color scheme.
High-Quality File Formats: Print-ready file types like SVG and PDF.
Pros & Cons
Pros:
Extensive library of templates and resources.
Advanced customization options, including gradient builder.
High-quality file downloads and lifetime updates are available in the premium plan.
Cons:
Free plan includes low-resolution logos and requires attribution.
Pricing
Free Plan: DesignEvo's free AI logo generator lets you create logos with attribution and low-resolution downloads.
Basic Plan: $24.99 High-resolution logos without attribution.
Plus Plan: $49.99 Copyright ownership and high-resolution logos.
DesignEvo Final Thoughts
The customization options are a little underwhelming but I found that the templates make up for it.
DesignEvo's large library of resources makes it one of the best AI logo generators on the market.
The user-friendly UI and the suite of features make the logo design process much easier.
LogoAI
Overview
I was impressed by the UI LogoAI offers. When I started, I was prompted to enter my business name, and slogan and pick a color scheme and font.
I found that the logo templates it created didn't quite match the options I picked. But I wasn't entirely disappointed as I liked some of the designs.
Where LogoAI shines is the customizations it offers. It offers lots of customization and an amazing preview feature.
LogoAI is an AI logo generator that allows users to create professional logo designs with ease. It offers a simple and easy-to-use interface that allows users to drag and drop design elements.
It also offers a unique feature that allows you to create animated logos with dynamic elements.
Here's how my logo turned out:
Key Benefits:
Font Variety: Over 50 fonts, including Google Fonts. You can also upload custom fonts to use with the AI logo generator.
Color Customization: Seven primary color schemes and custom color pickers.
File Formats: PNG, SVG, and PDF file formats.
Animated Versions: Animated versions of your logo add a dynamic touch to your brand's identity.
Pros & Cons
Pros:
User-friendly interface with drag-and-drop feature.
Extensive customization which includes animated logos and text editing.
Wide variety of fonts and color schemes to choose from.
Cons:
Some logo styles have restrictive color schemes.
Pricing
Basic: $29 (One time payment)
Pro: $59 (One time payment)
Brand: $99 (One time payment)
LogoAI Final Thoughts
I loved the customization and the logo designs it created based on my choices even though they didn't really match
LogoAI offers an intuitive design and is easy to use. It also allows great customization which ensures you can truly realize your vision for the logo.
Additionally, I liked the ability to create animated logos which makes LogoAI stand out. It is also one of the strongest free logo makers we have tested.
Designs.AI
Overview
Design.AI is a comprehensive tool that allows you to design all your branding material.
It also has an AI logo generator that offers a comprehensive design studio. It is a complete AI-powered branding tool for different mediums like copy, videos, images, etc.
I tried their Logo tool and quite liked the process. I picked my domain and the type of logo I wanted. I then entered my business name and a slogan and picked some styles, color schemes, and symbols for the logo.
These are the designs it created for me: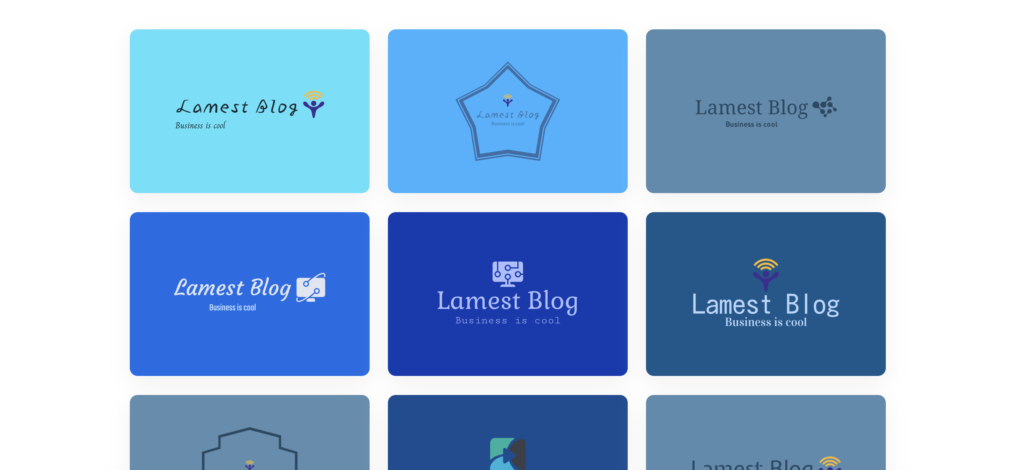 From here, you can pick any and edit them further. I liked the customization tools they offer but the entire process felt a little tiresome compared to Looka or Wix and the results were not that much better.
Here's what the final product looked like:
Key Benefits:
Icon Library: Over 10,000 icons to enrich your logo designs.
Smart Suggestions: Recommendations for font, color, and style combinations.
Font Styles and Color Palettes: Eight font style categories, 20+ color palettes, and 60+ icon border styles.
Typography Control: Adjust font attribute and positioning of your business name and slogan.
Brand Kit Maker: Designs.AI's brand kit maker is a great tool for tracking the colors used in your logo and integrating them into your branding material.
Pros & Cons
Pros:
Wide range of design tools beyond logo creation.
Large icon library and smart design suggestions.
User-friendly UI for managing branding assets.
Cons:
Some users may find the monthly subscription cost high.
Just the logo costs $49
Pricing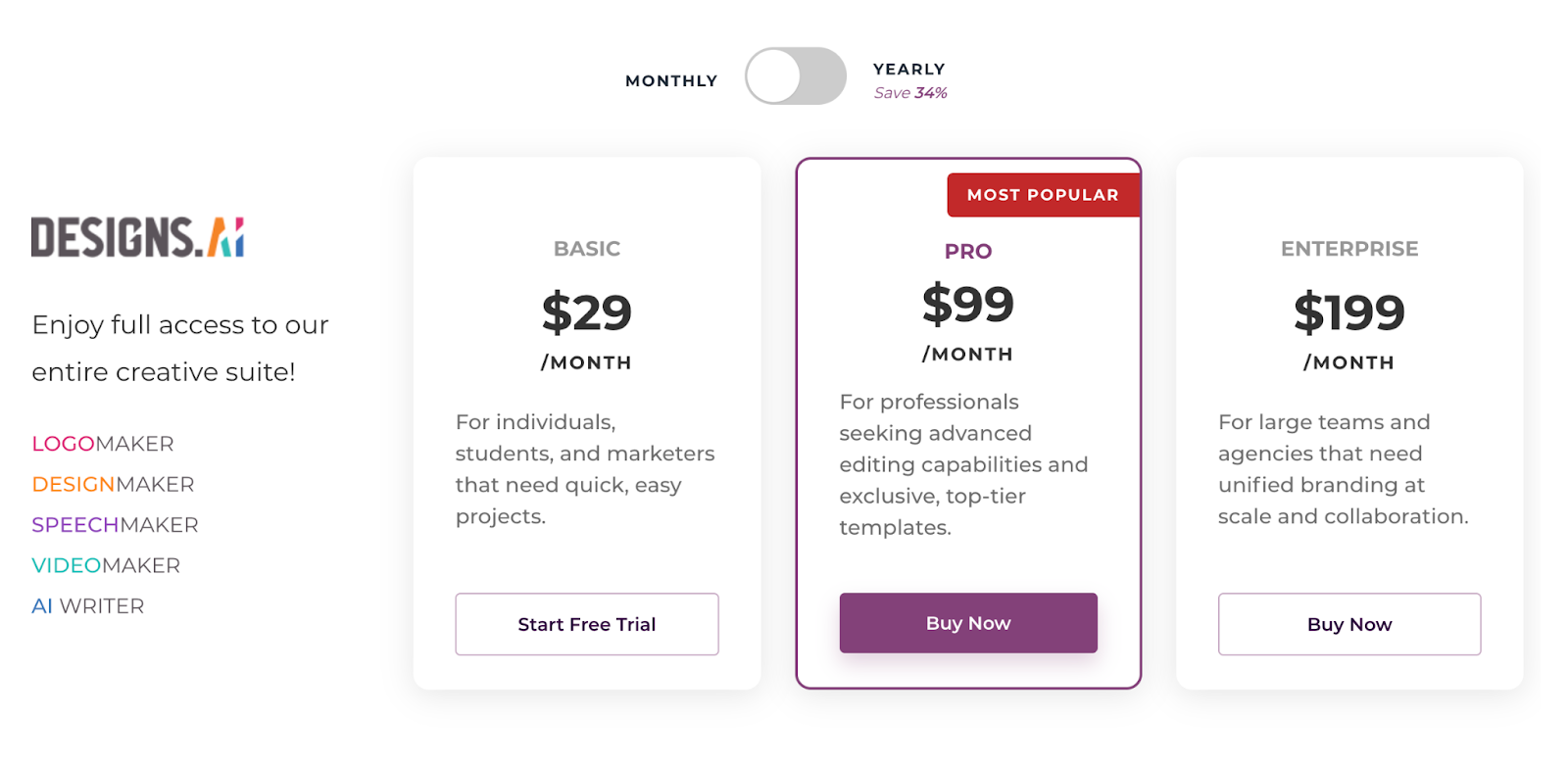 Basic: $29/month
Just the Logo: $49
Pro: $99/month
Enterprise: $199/month
Designs.AI Final Thoughts
I really liked the designs I was able to create but the process was not as easy as some of the other tools on this list.
Design.ai is a versatile tool that allows you to manage your entire brand aesthetic. But when it comes to the AI logo generator, Design.ai offers a solid tool with a ton of customization options.
With a large library of icons and fonts, Design.ai offers a great platform for people to create logos for themselves.
I do find the pricing and the UI to be some drawbacks.
Best AI Logo Generator: Wrapping it Up
An AI logo generator can be a great addition to your toolkit for creating a solid brand identity. Creating a logo can be difficult for people who are not in the design domain. But a logo generator makes this process quick and easy.
We have reviewed some of the best and most popular AI logo generators to help you make this decision.
Based on our research and tests, we found Looka to be the best AI logo maker but the decision comes down to your needs. Although many of these tools offer more or less the same functionalities the decision comes down to how easy these tools might be to use.
Best AI Logo Generator: Frequently Asked Questions
What is the best AI generator for logos?
In our opinion, Looka and Wix offer the best logo-generation tools. But if you're looking for a tool that goes beyond logos and offers a more comprehensive solution, Design.AI might be the best option for you.
Can I download transparent logos for free?
Most AI logo generators don't let you download transparent logos for free. This feature is available in the paid version.
But you can use tools like PicWish to make your logo transparent.
Is there an AI that can create a logo?
Yes, there are many AI-powered tools that can help you create a logo. This article reviews some of the best AI logo generators to help you find the best one for you.
What is the best free AI tool for logo design?
LogoAI is the best free logo maker we have tested. It offers an easy sign-up process and supporting assets to make this process easy for you.