How to Make a Logo Transparent | Easy and Free Steps | 2023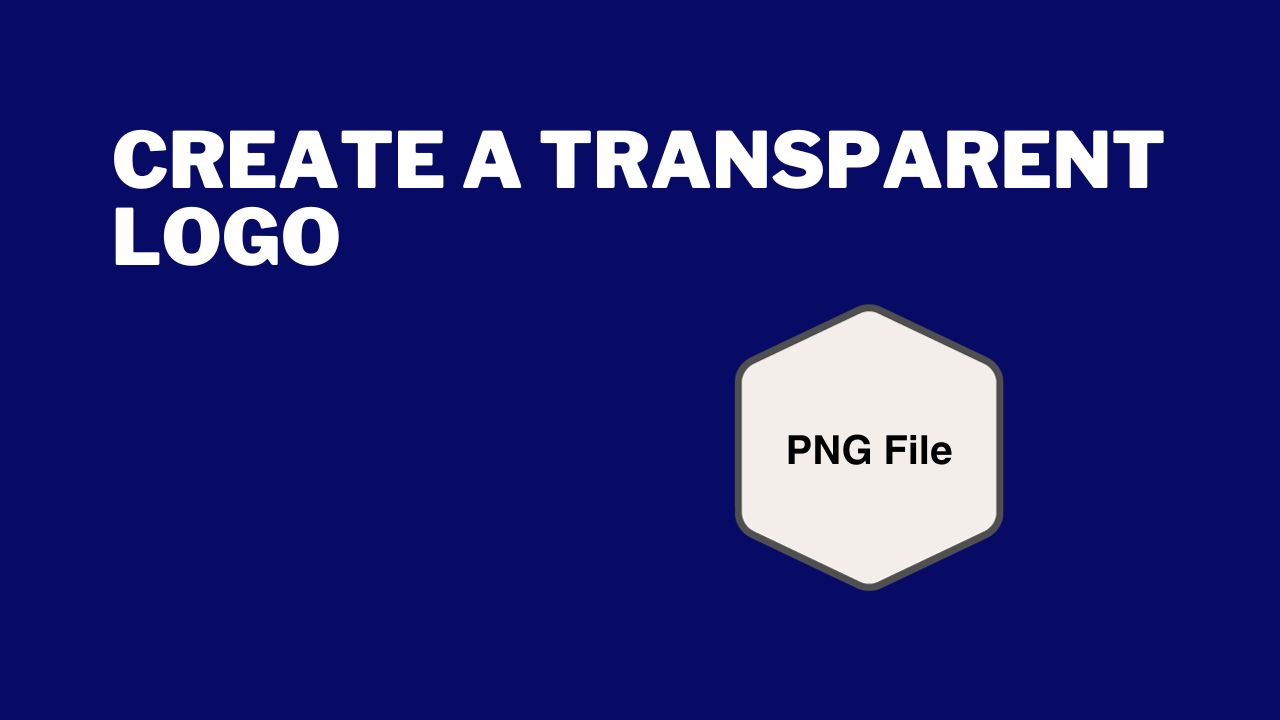 Are you trying to create a logo with a transparent background?
A logo with a transparent background can be used in many different ways.
Your logo is what your customers associate with your brand. Often, it is the first thing that comes to their mind when they think about your product.
I tested a couple of platforms to make a logo transparent. In this blog, I will show you how to make a logo transparent in a few easy steps.
TL;DR (Create Transparent Logo for Free)
STEP 1: Prepare Logo File
STEP 2: Visit PicWish and sign up
STEP 3: Upload Logo File
STEP 4: Remove background
STEP 5: Download transparent logo
Make a Logo Transparent For Free in 4 Easy Steps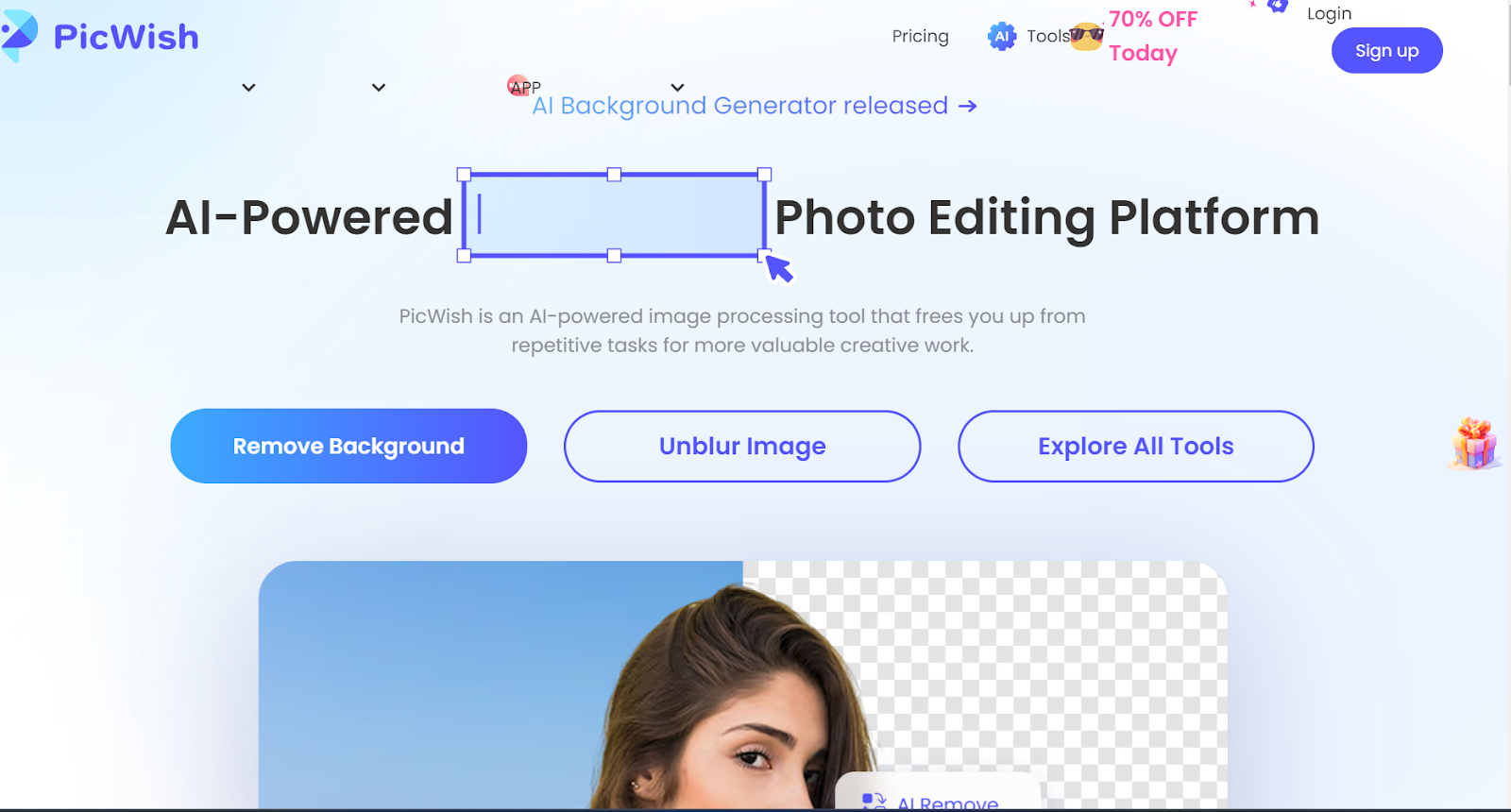 Creating a transparent logo is a pretty straightforward task.
You can find many free tools online to help you make the background transparent for your logo.
I typically use PicWish for my logo needs. It is easy and hassle-free and can be used by anyone.
PicWish is an online AI-powered photo Editing Platform that offers many other features in its premium version.
But I will show you how to make a logo transparent for free.
All you have to do is log in, go to the free features, upload the logo, and tada, the job is done. No skills are required.
Here are the steps to create your logo:
Step 1: Get Your Logo File
Make sure your logo file is ready. I created my logo on Canva and downloaded the logo image from there.
The free version of Canva doesn't allow you to download PNG files format with a transparent background.
So, I get my logo file on Canva and then use PicWish to remove the background.
Step 2: Sign in to PicWish
First of all, you need to sign in or sign up by entering your email and password. Or you can log in using your Facebook, Apple, and Gmail accounts, like I did.
Step 3: Upload Your File
Next, go to features; as you can see, some AI-powered photo editing tools are free to use.
As you can see under AI-powered there is an option to "remove background." Select it.
Step 4: Remove the Background
Subsequently, click on the "upload image," load your logo here, and see the magic happen. Your transparent background is ready.
Step 5: Download Your Transparent Logo
PicWish is definitely my favorite way to create a free, transparent logo. Here is a before and after image for you.
This is what it looked like before PicWish:
This is what my logo looked like after I used PicWish's background remover: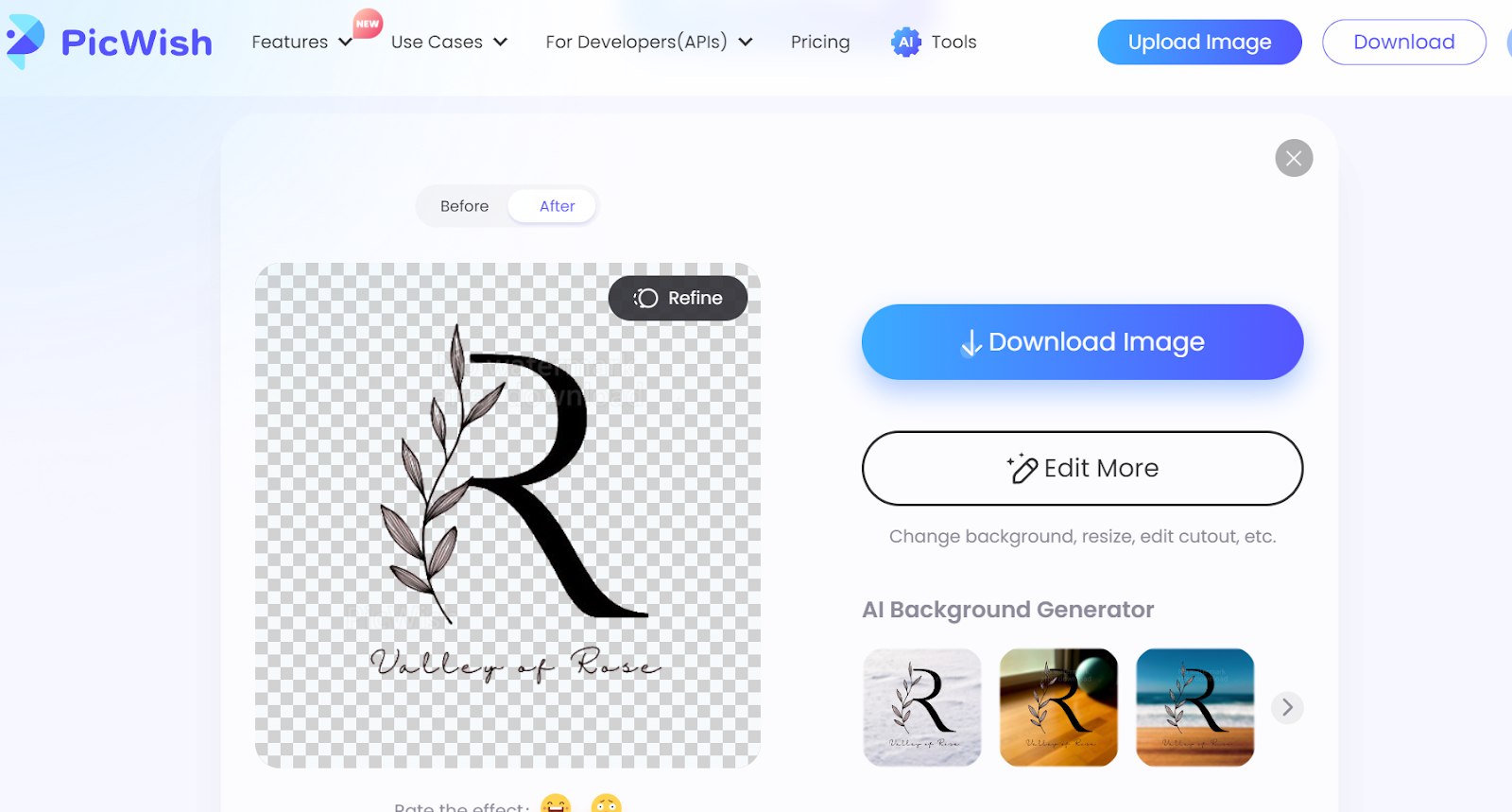 Once you have the logo transparent and ready, click on the icon on the side, "Download Image," for free.
Now you can use it wherever you want.
You can also use PicWish's AI background generator to create new backgrounds for your logo.
Making a Logo Transparent Background Using Canva
Canva is an online platform that provides you with tools to create visual content.
You can also create your logo on Canva. Then you can proceed to make the logo background transparent.
Mind you, this feature comes under the PRO version.
Now let us see how to make a logo transparent on Canva. Here's a video tutorial on creating a transparent logo on Canva:
You can follow the following steps to create the transparent backgrounds:
Step 1 Create a project:
First, create a project by clicking "Create a design."
Search "logo" in the search bar and select the logo dimension.
Step 2 Design the Logo:
You will be directed to the project window with a white background.
You can either upload the already-made logo from any logo maker, make your own logo in Canva from scratch, or choose from the given templates.
I chose a template logo design and came up with something like this.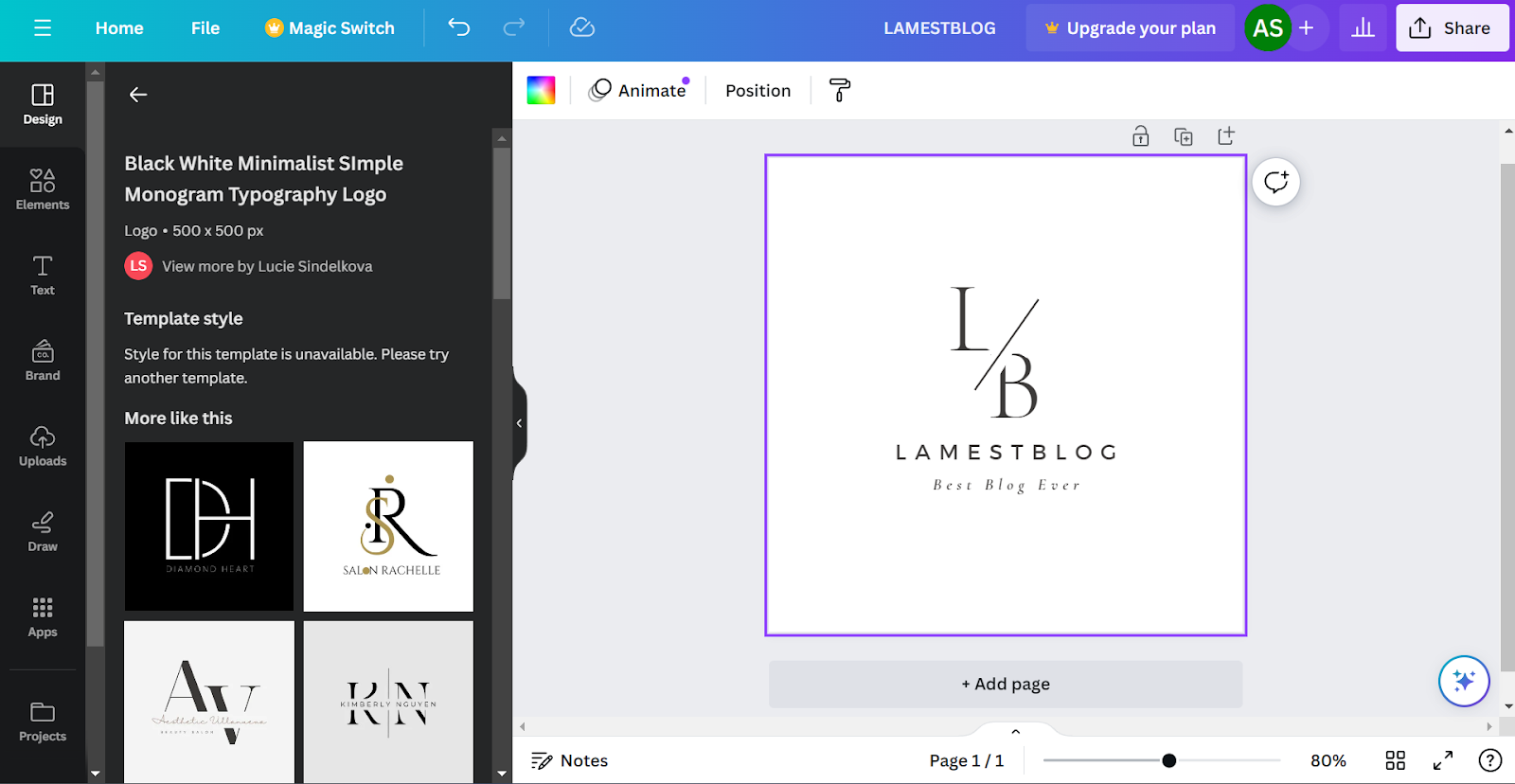 Step 3 Making the transparent image:
Now go to the share option and click on download.
To remove the image background, select the file format or file type in the PNG file.
Now you can either download the file as it is or select the transparent background option by clicking on the square icon beside it and downloading it.
Your job is done. You can use this image anywhere and adjust it to the sizes required without affecting their image quality.
This is a feature in Canva's Pro version.
Why make a Logo Background Transparent?
In today's competitive digital landscape, establishing a unique and recognizable brand is key.
One often overlooked but impactful aspect is the transparency of your logo background. So, why make a logo background transparent?
Below, I have listed the exact reasons why you should do so.
Enhanced Aesthetics:
A transparent logo eliminates the stark contrast of a solid background, providing a cleaner and more visually appealing appearance.
Versatility Across Platforms:
Tailor your logo to fit seamlessly into any context, from websites and social media profiles to business cards and marketing materials.
Professional Branding:
Transparent logos exude professionalism, showcasing attention to detail and a commitment to a polished brand image.
Improved Recognition:
By allowing the background to blend naturally with its surroundings, a transparent logo ensures that your brand remains the focal point, promoting better recognition.
Adaptability in Design:
Incorporate your logo into diverse design elements without worrying about clashing backgrounds, offering flexibility for creative expression.
You can easily use your logos in different branding materials like your business card, resume, social media pages, etc.
Using AI Tools to Create Logos
More recently, I have been using AI logo generators to create my logos. These tools often give you a good starting point to design the perfect logo for your brand.
Most AI logo makers allow you to download JPEG versions of the logo for free but if you want PNG format, you will have to get the paid version of these tools.
AI logo makers are a great way to create logos and remove background images on one platform!
Conclusion
Logos with a transparent background allow you to use the file in many different ways.
A transparent logo is much easier to use with different materials. And learning how to make a logo transparent is a great asset as it makes designing branding material easy.
The steps we discussed above will allow you to make a transparent logo easily and quickly.
It's a valuable tool to craft a brand image that not only stands out but also seamlessly integrates into all aspects of your brand identity.
We have mentioned two ways to make a logo transparent, which is easy, though there are various ways to do so.