What is a Personal Brand? Complete Guide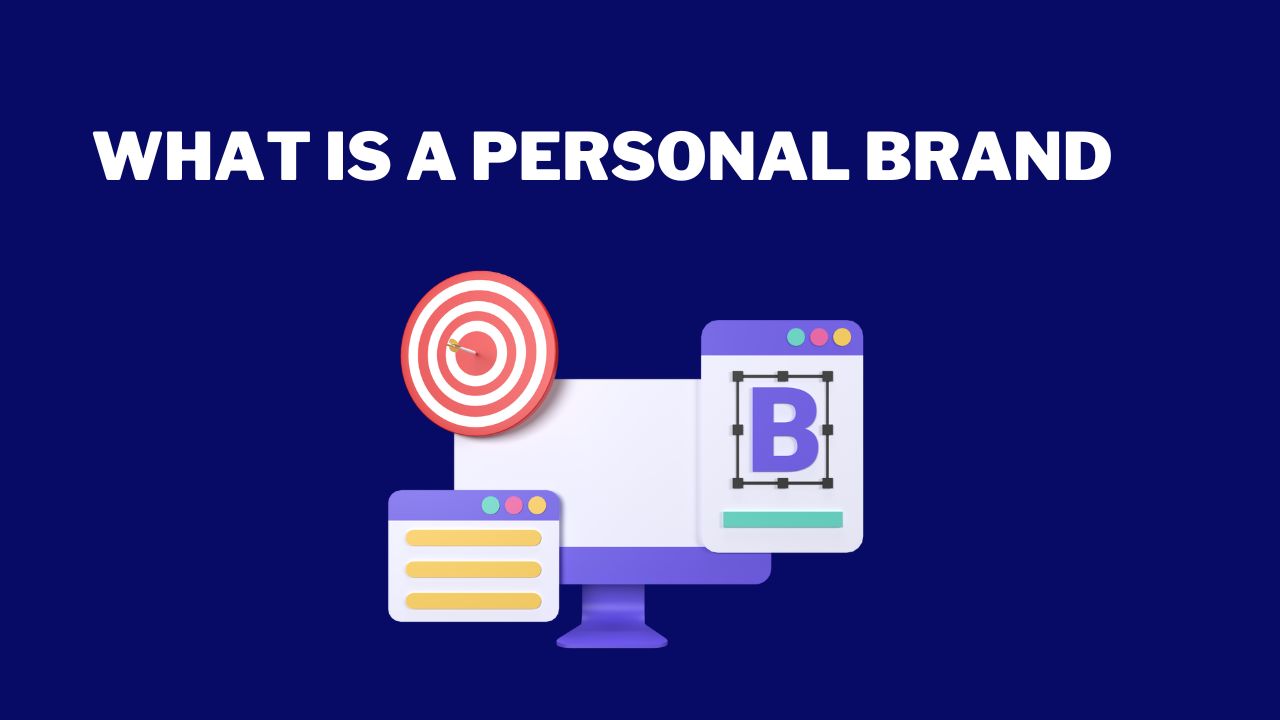 We live in a competitive world and standing out from the crowd can be difficult.
Your personal brand can be the key to setting yourself apart and opening the door to new opportunities.
But how can you build a personal brand that truly represents who you are?
It starts with a little bit of self-reflection and an understanding of what your goals are. So, in this in-depth article, we will be giving you a detailed overview of what a personal brand is and how you can build one.
Understanding Your Personal Brand
Before we get to building our personal brand we need to have an understanding of what aspects of our lives we want to portray.
Building a successful personal branding strategy typically comes down to two things:
Self-Reflection
First, you have to look within!
To create a strong personal brand you need to know what matters most to you and what you are good at.
Your passions and your core values are the things that make you unique and your personal brand should capture that.
Target Audience
The best personal brands resonate with their audience.
To make sure that your message is getting across you must have an understanding of your target audience and what you're trying to pitch to them.
Knowing their pain points, needs and preferences will help you craft your personal brand to achieve the most success.
Components of Your Personal Brand & Personal Branding Important Tips
Your personal brand is not limited to but to a certain extent determined by how people have access to you.
Every time someone comes across any material related to you, you have an opportunity to show them your personal brand.
Some of the common components of a successful personal brand are:
Social Media
Social media is one of the most important touch point between individuals and their audiences. Social media accounts are often the driving factor for successful personal branding.
You need to start with picking the right platform to grow your brand. This decision comes down to the demographic you want to target.
For example, if you are an SEO consultant and want to offer your services to entrepreneurs and businesses LinkedIn might be your best bet. But if you are a chef and want to build an audience of people interested in cooking, you may want to go on TikTok, Instagram or Facebook.
However, it's important to remember that different social media platforms favour different types of content. So, when you are choosing the platform you want to account for the type of content you will have to create.
Personal Brand Statement
A personal brand statement is a cornerstone of a personal brand. It is a concise and memorable statement that encapsulates your core values and who you are.
A good personal brand statement should be:

Unique: It should stand out and represent your unique self.
Clear: It should be straightforward and easy to understand.
Value proposition: It should convey the value you can bring to your audience.
Consistency: It should be consistent with the overall image image you want to project.
A good example of personal branding statements is:

"Create a Business and Life You Love" – Marie Forleo
This does a great job of showing how Marie can offer her audience value. Just by looking at her brand statement, you can tell that she helps people create businesses that they love and enjoy.
If you need some inspiration looking at other personal branding examples will be great place to start.
If you are struggling to come up with the perfect brand statement, check out our personal brand statement generator article.
Business Cards
When you're building a personal brand, networking and creating valuable connections is extremely important.
Business cards are a great way to network and make it easy for your connections to find your social media, website, and other contact information.
Nowadays, NFC and digital business cards are gaining popularity as they are much easier to share. They make it extremely easy for your connections to save your info on their smartphones.
Check out our reviews for some of our favorite digital business cards are:
Resume/CV
Your resume or CV is a crucial part of your personal brand. Often, when you're looking for a job employers want a resume that offers an overview of your experience, education, and skills.
A great resume, is a detailed look into your personal brand and it puts your skills front and center to pitch you as the perfect candidate for a position.
Creating an effective resume is an art and often crucial for professional success. If you are looking for assistance with your resume, check out our list of the best AI resume builders.
If you focus on building your personal brand across all platforms, your digital footprint can act as your resume.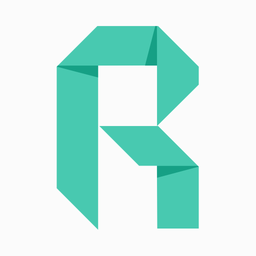 Rezi AI
Rezi AI offers a comprehensive resume builder. It provides AI suggestions and metrics to create tailored resumes for specific jobs.
Headshot
A good headshot is often front and center of an effective personal brand.
When your audience looks at your headshot, they should be able to trust you. Although there is much more that goes into building that trust a good headshot is often the first thing they see.
Your headshot should align with your overall brand and should represent the image you want out there. For example, if your brand is built around approachability and creativity, opt for a casual and friendly look.
Getting a good headshot can sometimes be a pain from finding the right outfit to hiring a skilled photographer. AI headshot generators are a great tool that can make this process much easier for you.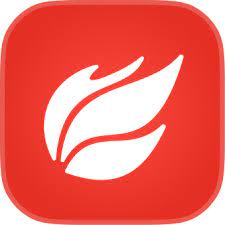 Aragon AI
Aragon AI is our favorite AI headshot generator. It offers a great mix of realistic-looking headshots with many outfit and background options.
Website
A personal website is an awesome way of showcasing your personal brand comprehensively.
It can act as your portfolio and a hub for people to find our contact details. You can also blog about your beliefs and opinions.
You can also build your personal website as a source of income using SEO.
Overall, a personal website is a great addition to your presence online and is an opportunity to gain more visibility.
Logo
Logos are usually associated with businesses but they can fit into personal brands. If you're a freelancer, consultant or public figure using a logo can be a great idea.
Your logo should represent your brand's essence, be unique and simple.
You can use AI logo generators to craft the perfect logo.
Looka
Looka is a Logo generator that offers an easy-to-use platform to create beautiful logos. You can enter information about your business and Looka gives you designs you can further edit.
YouTube Channel
A YouTube channel is one of the most effective ways of building an audience and creating a personal brand.
It is a great platform to showcase your interests and expertise while generating income. If you build an audience on YouTube you can make money through Google Ad Sense as well as sponsorships.
You do need to create quality content to build an audience. YouTube idea generators are a good way to easily come up with ideas for your YouTube channel.
Why Personal Branding is Important
A personal brand is essentially an extension of you. It can evolve with you and give you the freedom to pivot and grow. A solid personal brand will help you stand out from the crowd.
The right personal brand allows you to integrate your interests, passions, and business ventures to create a symbiotic system where all aspects of your life compliment each other.
Remember, a strong personal brand can help you build a successful business by putting you in front of potential customers.
If you're a business owner or a successful brand, working on your personal brand alongside your business can open up many opportunities for you. It can be a guiding light for your overall career
Consistency and Authenticity
Maintaining Consistency: Consistency is crucial in personal branding. Ensure that your messaging and visual identity are consistent across all platforms, from your website to social media profiles.
Staying Authentic: While consistency is vital, staying authentic is equally important. Be true to yourself and your values, avoiding inauthentic behaviors and messages that could damage your brand's credibility.
Building and Evolving Your Personal Brand
Networking and Building Relationships: Building a professional network is essential for personal brand growth. Leverage your network to strengthen your brand by seeking mentorship, collaboration, and opportunities for exposure.
Continual Learning and Development: In the fast-paced world we live in, staying updated in your field and developing new skills and expertise are crucial. This not only adds value to your brand but also keeps it relevant.
Monitoring and Adjusting: Regularly track the effectiveness of your brand. Collect feedback and analyze results to make necessary adjustments. A successful personal brand is one that evolves and adapts over time.
Wrapping It Up
Creating a personal brand will pay huge dividends for you if you focus on the right things.
It's a great way to get a competitive edge over most people and advance in your career. Personal branding can help you land new opportunities and establish yourself as an authority in your field.
Remember, it is an ongoing process and it will evolve with you over time.
So, what are you waiting for? Start building your brand and watch how it propels you to success.